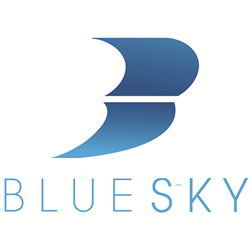 NASHVILLE, Tenn. (PRWEB) June 04, 2019
BlueSky Medical Staffing Software (whatisbluesky.com), has released Version 5.12 that includes new functionality for BlueSky's Vendor Management System (VMS) to help clients who are their own MSP save time and increase fill rates. Other new features include more efficient workflows and better matching for healthcare candidates to job placements. Placing and managing contingent healthcare workers is now easier with simplified workflows and added shortcuts in BlueSky's robust healthcare staffing technology. Other enhancements in the v.5.12 release include increased system speed and improved overall system performance.
The new VMS functionality included in the v5.12 release allows subcontracting agencies to offer competitive rates with proposals to secure best value for their candidates. To assure compliance and streamline the on-boarding and credential management processes, customizable options have been added to allow Managed Service Providers (MSPs) the ability to receive warning notifications of any agencies expiring documentation prior to submissions.
Other added functionality offers BlueSky users faster workflow methods to find and manage their candidates. Healthcare staffing agencies interested in learning more about BlueSky's newest VMS functionalities and other latest enhancements can visit whatisbluesky.com to schedule a live demonstration.
About BlueSky
BlueSky Medical Staffing Software is a vendor-neutral, cloud based, workforce management platform built specifically around the unique nuances of what healthcare staffing agencies, hospitals, health systems, and managed service providers require. BlueSky integrates full VMS/MSP capabilities that allows more effective agency management of workflow, client float pools, and multiple portals for end user communication. To learn more about the latest version of BlueSky or to set up a demo, visit http://www.whatisbluesky.com.