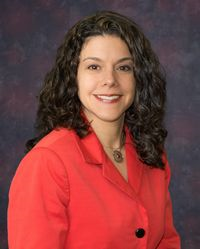 We are so excited to have Amy join our team," says Andrea Curreri, President of Bluff Manufacturing, "She brings not only experience and talent but infectious energy
Fort Worth, Texas (PRWEB) March 09, 2015
Bluff Manufacturing, an innovative leader in the fabrication and design of high quality material handling, dock and warehouse equipment, storage structures, and safety barriers, is pleased to welcome Amy Hamilton as its new Vice President of Marketing.
Hamilton joins Bluff Manufacturing with more than 18 years of professional experience in Traditional and Interactive Marketing, P&L Management, Accounting, CRM, Product Management and Direct Marketing spanning Fortune 500 companies to entrepreneurial endeavors to start-ups.
"With the increase in demand in the market, it is a wonderful time to join the dynamic team at Bluff, " says Hamilton, "Their reputation as a customer and solutions focused leader in the Material Handling Industry is impressive and I look forward to contributing to the company's growth."
Most recently, Hamilton was a managing partner at a Micro Private Equity firm focused on lower-market businesses based in the Dallas-Fort Worth area where she led business development focused on Private Equity, company owners, C-Level executives and related industries. She also gained extensive marketing experience having led US and international marketing, sales, and customer service for a company privately held by the firm.
Hamilton was previously employed with Pfizer, Inc., the world's largest health care pharmaceutical company, where she developed local training curriculum for 10 products and led virtual and live training for audiences up to 250 sales professionals. She also oversaw consumer website development for 11 pharmaceutical brands and created the first user generated media program, which included a Digital Billboard photo display campaign in Times Square, analysis of pop-up stores, public relations, local marketing, and a national promotion resulting in 42,000 enrollments.
"We are so excited to have Amy join our team," says Andrea Curreri, President of Bluff Manufacturing, "She brings not only experience and talent but infectious energy."
To learn more about Bluff Manufacturing, visit http://bluffmanufacturing.com.
About Bluff Manufacturing
For more than 40 years, Bluff Manufacturing has been recognized as an innovative leader in the fabrication and design of high quality dock, warehouse, and safety equipment. Bluff Manufacturing, whose customers include Frito Lay, Lumber Liquidators and Airgas, adheres to the American National Standards Institute's (ANSI) MH30.2 standard, ensuring the highest quality products and providing customers with the greatest possible value. Based in Fort Worth, Texas, Bluff Manufacturing serves the entire U.S., Central & South America and the Caribbean through a national distributor network, and the company's 7 distribution warehouses ensure quick delivery of the standard items in the company's product line including yard ramps, dock boards, and dock levelers. Bluff Manufacturing acquired B&L Structures in June 2010, expanding its portfolio to include steel structures such as, cantilever rack, stairways, free standing conveyor support structures, catwalks, work platforms, caged ladders, and mezzanines.