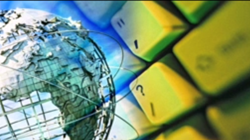 Resellers get the best of the best when it comes to VARS-branded microsites.
Atlanta, GA (PRWEB) September 10, 2013
BluPointe DRS this week announced the launch of its new private label channel resales program for the company's state-of-the-art cloud backup and data recovery technology. Qualified value added resellers (VARS) and systems integrators can take advantage of BluPointe's world renown data cloud with more than 1.75 petabytes of data, backed up and encrypted, de-duplicated and fully compliant.
BluPointe's cloud backup and data recovery technology provides data protection for PCs, Macs, servers and databases as private label technology through BluPointe's private label partner program.
Utilizing a private label data cloud offers resellers control over pricing, the ability to achieve higher margins and rights to branding design and marketing, which creates a compete solution for better sales opportunities.
BluePointe's private label cloud program comes with a dedicated link that can be integrated into the reseller's website, providing exclusive access to BluPointe's marketing information, product information, testimonials and more. A dedicated subdomain will feature the reseller's logo on all BluPointe's cloud services, and contact information including email addresses and phone numbers lead directly to the reseller's website's contact information pages.
"Resellers get the best of the best when it comes to VARS-branded microsites," says BluPointe President Ron Roberts. "Our private label program is a great way for resellers to continue earning profits after their customers have purchased the hardware.
"Best of all, BluPointe cloud technology automates administrative tasks by simplifying management of backup software, and schedules across all systems and business locations at the delta block level."
Resellers can use their branded cloud microsite to market backup and restore services without having to invest in research and development to create their own cloud technology from scratch. Beta testing, bug fixing, added delays, safe and secure locations, backup hardware with hundreds of servers and three full-time shifts provide 24x7 tech support. BluPointe's private label offers enough bandwidth, reliable billing software and bare metal technology needed, without having to pay to design or host a website. Partner microsites will be hosted by BluPointe DRS.
"Your customers are asking for help with their cloud backup and data recovery services," Roberts says. "Now is your chance to take advantage of BluPointe's phenomenal resources that provide information center services while doubling as a dedicated landing page to make customer sign-ups easy and seamless."
"BluPointe's private label program is a game changer," says Eric W. Williams, veteran channel expert. "Resellers would love to have their own cloud without the need to invest millions to provide a cloud ahead of the curve.
"In addition to higher margins, this private label program provides a new offering to resellers' existing customer base."
For more information about BluPointe and its TruBareMetal ™ and data backup products, visit the BluPointe.com website, email sales(at)blupointe(dot)com, or call 404.252-7626.
About BluPointe:
BluPointe DRS is complete network/based data protection software for the cloud and remote office/branch office (ROBO) marketplace. BluPointe data protection provides companies and their customers with a complete data protection solution, coupling advanced features like easy installation, powerful administration, and scalability. The result is cost/effective data protection. As part of its corporate mission, BluPointe strives to be the leading provider of cloud based remote office/branch office backup and recovery TruBareMetal ™ software for the global marketplace.
To find out more about Blupointe channel partners, managed service providers (MSPs) and resellers, Blupointe cloud-based backup, or to become a BluPointe provider, email reseller(at)blupointe(dot)com.