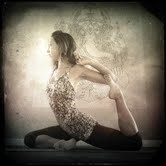 " I wanted to create a vibrant international yoga community by offering a platform where members can chat, share stories and ideas and meet other yogis across the globe" Founder, Simon, Grunberger
(PRWEB UK) 17 September 2013
bluShiva has just launched as the first social network dedicated to yoga for yogis all over the world. It is designed for every type of yogi from students to teachers, studios to retreats and all other yoga businesses in between, who are brought together by their love and passion for yoga. Whatever category you fall into- Everyday Yogi, Professional Yogi or Yoga Business, you can easily navigate the site using the advanced search tool to find who or what you are looking for in a few easy clicks.
bluShiva is built by its members, through information sharing, building a strong online community with no geographical boundaries. It offers a place where teachers can upload their schedules, studios can post their events and yoga businesses can have a direct link to their target market. Allowing professionals in the yoga world to develop their business while strengthening the sense of community and values. The site offers a full calendar of classes, events, trainings and retreats around the world. Yogis can search the calendar to find classes or events and book directly online. There is also a classifieds section where yogis can look for jobs, studios can post job offers, items can be sold or services advertised.
Founder Simon Grunberger describes his vision, 'In an era where more focus is given to the ego and less on the community, it was very important for me to emphasize the values and strengths that a strong community can bring to people, this is key to the essence of bluShiva.'
In addition to the unlimited information sharing facility bluShiva itself is highly interactive in the online community posting informational videos on bluTV and reviewing studios, yoga styles and sharing yoga blogs on bluNews. bluShiva is continually striving to offer the yoga community more useful and informative resources. 'One of our exciting projects at the moment is filming mini documentaries introducing yoga studios and teachers to the wider yoga community' Simon Grunberger explains. 'We are also working on videos which will help yogis in their practice like the Yoga Clinic or Yoga for Moms'. So in addition to providing an online community for yogis around the world, bluShiva is keen to give back to its community.
To become part of this yoga social network just log onto http://www.blushiva.com and start meeting other yogis straight away.