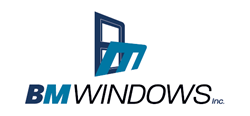 We are so thankful for the incredible generosity shown to Casa de Luz by Michal Bohm and BM Windows.
San Diego, Ca (PRWEB) September 20, 2016
BM Windows, a replacement window and door company in San Diego, announced recently that it has once again partnered with Casa de Luz. Located in Primo Tapia, Mexico, Casa de Luz is an organization serving local children and families through community development programs.
BM Windows provided Casa de Luz with windows for the organization's Own Your Own Home program. This program provides low-income families with a doorway out of poverty through affordable home ownership. Participating families, many of whom are parented by single mothers, are given the opportunity to purchase homes at a discounted rate, which are financed for a 5-year period through Casa de Luz.
BM Windows had previously been involved with Casa de Luz when the organization was in need of windows for their Team and Community Outreach Center. That building, which was completed in early 2015, now houses Casa de Luz's Youth Mentorship Program, a community kitchen, and also provides accommodations for service teams that work alongside the regular staff and volunteers at Casa de Luz.
BM Windows owner Michal Bohm said, "BM Windows is happy to once again partner with Casa de Luz by donating windows to their organization. Ever since we were introduced to them, we have been impressed by the work they are doing in the community. They offer help and hope to struggling families everyday, and we are proud to be a small part of that."
Erin Santos, Co-Director of Casa de Luz said, "We are so thankful for the incredible generosity shown to Casa de Luz by Michal Bohm and BM Windows. Michal has gone above and beyond in providing Casa de Luz with high quality windows. Donations like this really help to keep our operating costs down, so we can do more with our limited funds to help low-income families in Mexico. In addition, the high quality windows given to us by BM Windows really help us achieve our goal of providing safe and sturdy homes for the people we serve."
Since beginning its partnership with Casa de Luz, BM Windows has donated approximately 65 windows to the organization.
About BM Windows
BM Windows is a San Diego replacement window and patio door company specializing in vinyl retrofit products that perform well in coastal climates. The company was established with an unwavering commitment to customer satisfaction and follows a simple philosophy—deliver high-quality products and service at affordable prices, without the hassle of high-pressure sales presentations.
BM Windows has completed hundreds of replacement window and door installations throughout San Diego County and was recently named one of the Fastest Growing Dealers by Door & Window Market Magazine. BM Windows was also named Dealer of the Year by Window & Door Magazine for excellence in customer service. Learn more about BM Windows at http://www.bmwindowsca.com/.
About Casa de Luz
Founded in 2011 by Daniel and Aleyda Aguinaga, Casa de Luz serves the families of Primo Tapia, Mexico through a variety of programs, with the goal of keeping families intact and providing them with a doorway out of poverty. Their programs include a Children's Center, a Youth Mentorship Program, the Own Your Own Home program, an Adult Education Completion Program, and a Business Microloan Program. Learn more about Casa de Luz at http://casadeluzmexico.com/.