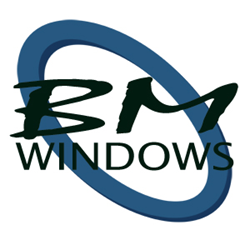 BM Windows has established themselves as a TOP PERFORMER in the state of California
San Diego, Ca (PRWEB) April 17, 2014
San Diego replacement window and door company, BM Windows, today announced they've been awarded Anlin Window Systems' Award for "Top Performer".
As a specialist in energy efficient, dual pane, vinyl replacement/ retrofit windows for San Diego homes, BM Windows is honored to have earned the Top Performer award from Anlin.
The award reads "This award is in recognition of the dedication BM Windows has demonstrated in the product sales, marketing and education of Anlin Window Systems products. BM Windows has established themselves as a TOP PERFORMER in the state of California and their continued efforts and excellent representation of Anlin Window Systems will ensure their ongoing status as a Top Performer."
BM Windows specializes in the selection, sales and professional installation of vinyl replacement windows and doors in the San Diego area and prefers only a few product lines. For years, Anlin products have been a key part of BM Windows' business and product offerings as a Certified Anlin Dealer. In part BM Windows has chosen to promote Anlin products due to the glazing system they use, which is arguably the best in the industry.
Anlin also offers a comprehensive lifetime warranty to anyone who purchases their window and door products. The warranty may also be automatically transferred to subsequent home owners for a period of up to 15 years.
"It means a lot for Anlin to recognize us," said Michal Bohm, Owner of BM Windows. "We continue to grow our business and provide professional service across all of San Diego County, and Anlin's products are a big part of that. The support and quality products that Anlin offers help us in delivering top quality, professionally installed replacement windows and doors for our customers. Their satisfaction is what's most important, but it's certainly nice to be recognized."
About BM Windows
BM Windows is a San Diego replacement window and door company specializing in vinyl retrofit products that perform well in coastal climates. The company was established with an unwavering commitment to customer satisfaction and follows a simple philosophy - deliver high quality products and service at affordable prices without the hassle of high pressure sales presentations. Learn more about BM Windows online at http://www.bmwindowsca.com/.