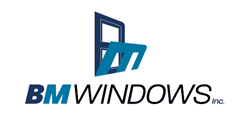 We've made consumer education a cornerstone of our marketing philosophy, and our new site further supports that mission.
San Diego, CA (PRWEB) September 14, 2015
BM Windows, a replacement window and door company in San Diego, CA, announced this week that it has launched a new website. The website was completely redesigned to be fully mobile responsive, providing a better user experience for those searching for a replacement window and door company on their smartphones or tablets.
On this new version of the website, BM Windows made the choice to feature the company's blog more prominently on the home page. The blog, which is updated weekly, offers homeowners a large amount of information about window and door products, as well as news and information about the company and the replacement window industry that may be of interest to current and potential customers.
Michal Bohm, Owner of BM Windows said, "I am very pleased with this new version of our website. Even though much of the content is the same, it is now organized and displayed in such a way that anyone, using any device, can find out more about our company and the types of products and services we offer. Our website is our greatest marketing tool, so it is important to us that it is easy for anyone to navigate and find what they are looking for. We've made consumer education a cornerstone of our marketing philosophy, and our new site further supports that mission."
The website also contains the popular Replacement Home Windows Buying Guide, which guides homeowners through the process of researching for and selecting a replacement window company, as well as a gallery of completed projects for potential customers to see examples of actual products BM Windows has installed throughout San Diego County.
The website was re-designed by Modmacro, Inc., an award-winning web design and digital marketing firm in Southern California. Modmacro has partnered with BM Windows for many years to provide an array of marketing services.
About BM Windows
BM Windows is a San Diego replacement window and patio door company specializing in vinyl retrofit products that perform well in coastal climates. The company was established with an unwavering commitment to customer satisfaction and follows a simple philosophy - deliver high quality products and service at affordable prices without the hassle of high-pressure sales presentations. Learn more about BM Windows at http://www.bmwindowsca.com/.