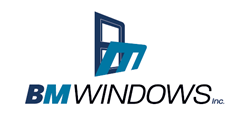 From the first phone call, all the way to the completion of the installation, our customers are treated like family.
San Diego, CA (PRWEB) March 14, 2017
BM Windows, an independent replacement window and door company in San Diego, hit a milestone recently. The company now has more than 100 5-star reviews on the popular online review site Yelp. A 5-star rating is the highest available, and BM Windows is the only independent replacement window company in San Diego that has received this many 5-Star reviews on Yelp.
According to Yelp's own statistics, only 46% of the reviews currently on Yelp are 5-star reviews. However, 97% of the reviews given to BM Windows by past customers were 5-star reviews. Also according to a Yelp study, customers who had a good customer service experience with a company were five times more likely to give a business a 5-star review.
Since the company was founded, they have always placed a high priority on customer service and customer satisfaction. They also promise their customers they will never use high-pressure sales tactics, and that they won't use subcontractors for the window and door installation, but rather use their own team of factory trained installers. They offer only high-quality, energy-efficient replacement window and door products, and they do so at affordable prices.
Michal Bohm, owner of BM Windows in San Diego, had this to say about the positive reviews received by his company: "It is our goal at BM Windows to provide every customer with a great experience when they work with us. From the first phone call, all the way to the completion of the installation, our customers are treated like family. We never use high-pressure sales tactics, and we respect our customers' homes. We believe this is why so many of our customers have left us positive reviews. We provide a level of customer service that you don't experience much anymore. It stands out to people, and they want to share their positive experience with others who may be looking for a replacement window company that truly cares about customer satisfaction."
You can read the Yelp reviews from past BM Windows customers by visiting the company's Yelp profile here: https://www.yelp.com/biz/bm-windows-san-diego
In addition to their many positive ratings and reviews on Yelp, BM Windows is also highly rated on high-traffic sites like Angie's List, Google, and Facebook.
About BM Windows
BM Windows is a San Diego replacement window and patio door company specializing in vinyl retrofit products that perform well in coastal climates. The company was established with an unwavering commitment to customer satisfaction and follows a simple philosophy—deliver high-quality products and service at affordable prices, without the hassle of high-pressure sales presentations.
BM Windows has completed thousands of replacement window and door installations throughout San Diego County and was recently named one of the Fastest Growing Dealers by Door & Window Market Magazine. BM Windows was also named Dealer of the Year by Window & Door Magazine for excellence in customer service. Learn more about BM Windows at https://www.bmwindowsca.com/.