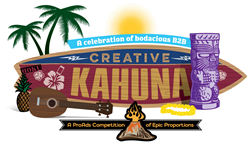 Winning a BMA Carolinas ProAds Award helps highlight and validate marketing's important role in your organization.
Charlotte, NC (PRWEB) March 02, 2015
This year's BMA Carolinas 2015 ProAds Awards is in the last week of accepting entries to recognize the most creative and successful B2B marketing campaigns of the year. These awards are judged on objective, strategy and results and must be submitted by Friday, March 6, 2015.
Categories, which have multiple divisions within, include Marketing Strategy, Marketing Activation, IMC Programs, Branding & Identity, Web & Video, Direct Marketing, Event Marketing, Sales Enablement, Advertising and Social Media & PR. Winners will be invited to the ProAds Award Banquet on Wednesday, April 29, 2015.
"Winning a BMA Carolinas ProAds Award helps highlight and validate marketing's important role in your organization," says Adam Holden-Bache, President of the BMA's Carolinas chapter. "If you receive a high enough score, you'll be a ProAds winner. We recognize quality work, not just the top submissions in a category."
The Agency of the Year award, Corporate Marketer of the Year award, and Service Provider of the Year award will be awarded based on total recognition points earned in the competition. Bronze awards will be worth one point each, Silver awards are two points, and Gold awards are three points. Best in North Carolina, Best in South Carolina and Best of Show will each earn six points. The Best of Show winning entry will be entered automatically in the next BMA International B2B Awards competition.
The newest addition to this year's awards includes the B2B Marketer of the Year Award, an award for the most influential individual in B2B marketing. By nomination only, this individual will be recognized for their accomplishments and contributions to the B2B industry.
To submit an entry for the ProAds Awards, visit http://bit.ly/BMAProAds2015 before the submission deadline of Friday, March 6, 2015. Entry fees are $90 per entry for BMA members and $115 per entry for non-members.
About BMA Carolinas
The Business Marketing Association (BMA) is the leading professional organization and resource for B2B marketers and communicators. The BMA Carolinas chapter encourages professional development through monthly luncheons with National speakers, conferences, networking, industry leader recognition and more. For more information and to stay up to date with the BMA Carolinas chapter, Like them on Facebook, Follow them on Twitter @bmacarolinas and visit http://www.bmacarolinas.org.