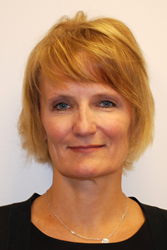 Bradley, Illinois (PRWEB) October 06, 2014
Ruta Prasauskas, Director of Wellness at BMA Management, has been selected as a guest speaker during the 2014 California Assisted Living Association's (CALA) Fall Conference & Trade Show.
The Oct. 28 presentation is titled, "Demonstrating Value to MCOs, ACOs and Other Potential Partners." Prasauskas will be joined by Asif Khan, founder and CEO of Caremerge.
BMA Management has partnered with Caremerge to lead the way for better, more automated data collection among assisted living communities in Illinois.
The groundbreaking web-based program has helped BMA improve care, reduce readmissions and increase census. BMA teams are combating these challenges in the senior care industry by capturing and documenting key quality measures for managed care organizations that are seeking providers with a proven track record with customers.
Thanks to this new tracking system, BMA leaders have instant access to the key wellness metrics the company has outlined. In addition to falls, the program tracks hospital readmissions, ER/hospital utilizations and incident reports, diagnoses by community population, the status of medical tests and more.
"It's an incredibly easy solution to use," Prasauskas said, "and the end result has been better care for each of the residents in our communities."
For more information about the upcoming presentation, visit the CALA website: https://caassistedliving.org/conference-home.
BMA Management operates assisted living, senior living and memory care communities in Chicago and surrounding suburbs, the Metro East area of St. Louis, and other geographic locations in northern, central and southern Illinois.
The company ranks as the 16th largest provider of assisted living in the country, according to the most recent survey of largest providers published by Senior Living Executive, a publication of the Assisted Living Federation of America.
For more information about BMA Management or the assisted living, senior living and memory care communities that the company operates, visit http://www.bma-mgmt.com or call 1-877-882-1495 toll-free.