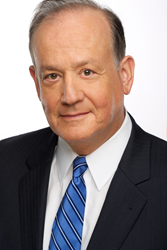 exceeding industry norms
PHILADELPHIA (PRWEB) March 20, 2019
BMI Mergers & Acquisitions, a M&A and business brokerage firm, announced Charles Fay successfully completed the exams and requirements for the FINRA series 79 and 63. This brings an additional level of professionalism and protection for his clients and customers. Charles will handle securities transactions as a registered representative of StillPoint Capital, LLC, a FINRA Member firm and registered broker-dealer.
Charles spent more than 30 years working with Fortune 200 companies in the high technology electronics industry. He was notably the key contributor that rebuilt and globalized a $1 billion business as well as seamlessly integrating numerous strategic acquisitions for Arrow Electronics.
Charles brings a unique set of skills and extensive knowledge of the electronics industry to his clients. He holds a Bachelor of Science in Electrical Engineering from Case Western Reserve University as well as a Master of Science in Computer & Information Science from the University of Pennsylvania.
Tom Kerchner, Managing Director of BMI had this to say, "With this accomplishment, Charles helps BMI continue its tradition of exceeding industry norms when it comes to licensing and certifications. This further enhances Charles' credentials as he continues to work with small and mid-size firms in the electronics industry."
About BMI Mergers & Acquisitions
BMI specializes in the sale and acquisition of privately held businesses. Our process is designed to be thorough, confidential and attract a large pool of qualified buyers. The end result: Maximum Value for business owners. Our professionals include certified M&A Advisors and business brokers, as well as licensed holders of series 79 and 63, and licensed real estate representatives.
With offices in Philadelphia, Stamford Connecticut, Allentown, Harrisburg and Reading Pennsylvania, BMI is a member of the M&A Source, ACG, International Business Brokers Association and Pennsylvania Business Brokers Association. http://www.bmimergers.com
Securities transactions are handled thru StillPoint Capital, Member FINRA and SIPC, Tampa, FL. StillPoint Capital is not affiliated with BMI.