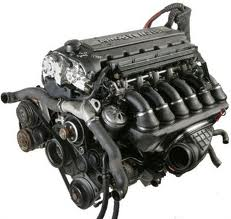 All available discounts applied to the inventory now shippable are expected to remain through the course of the year.
Memphis, TN (PRWEB) February 27, 2014
The BMW motor vehicle series is now supported for replacement engines by one top American engine reseller on the Internet. The Got Engines company is currently selling and discounting all BMW 325i used engines in stock for this year at http://www.gotengines.com/bmw/rebuilt-bmw-engines.html.
The arrival of these authentic 325i motors is creating a new luxury source to find used inventory. The 2.5 and 3.0 editions that are now available have increased the size of the BMW 3 series vehicle parts that are available for U.S. shipment.
"All available discounts applied to the inventory now shippable are expected to remain through the course of the year," said one GotEngines.com company source.
One new enhancement apart from the used BMW motors now marketed to North American buyers this year is the creation of the long-term warranty plans. An announcement was made in January to alert the public of the extension of the luxury vehicle engines warranty program.
"Our company is now one of the few second hand dealers offering more than a one-year warranty program after every sale is processed to prolong the usage period for consumers," said the source.
The GotEngines.com company website is now one resource to locate available domestic or foreign brand motors inventory at lowered prices. The technology enhancements that have been completed this year for the company website have made it possible to expand the amount of information about company inventory that consumers can review.
Every person who researches the available inventory for BMW units or other brands receives access to current sticker pricing and shipping information to help with the planning process of replacement engine purchases.
About GotEngines.com
The GotEngines.com company is one of the American resources that provide reduced priced motor vehicle engines for all automaker brands available. This company has one of the strongest acquisition departments helping to locate out of production vehicle engines with low mileage. The GotEngines.com company website offers automated research tools to the general public to help with instant research for engine information and complete pricing. The company partners helping to build a bigger inventory online ensures that all engines that are distributed remain above average quality.