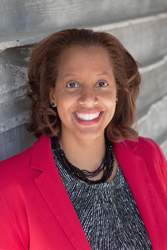 Stephanie has over a decade of experience helping executives with professional development to become better leaders and communicators!
Phoenix, Arizona (PRWEB) September 08, 2015
Stephanie Clergé has joined Board Developer as the Director of Leadership Development. She brings to the company a long history of successful leadership development, talent acquisition and executive coaching.
After working 15 years for Intel Corporation in various leadership roles. Ms. Clergé left her corporate position and made it her mission to help others develop the leader within. She helps others become deeply connected to their daily work and workplace through purposeful and passionate contributions.
Having functioned in an operations role at Intel Corporation as a people and program manager in a Fortune 100 company working on multi-million dollar factory start-ups and process implementations, Stephanie excelled at developing teams to meet complex operational goals. Well served by her education in Industrial Engineering from Stanford University and Corporate Entrepreneurship focused MBA from Babson College, Stephanie exhibits an ability to quickly get to the root of the issue and collaborate to develop and execute innovative solutions. Adding a leadership and transition coaching certification to the mix enables her to help individuals hone their unique strengths and organizations to build a strong pipeline of leadership for the present and future.
Stephanie joins an extremely talented group of individuals at Board Developer including executives focused on Advisory Board formation, operational efficiencies along with Board Member education. Not only does the Advisory Board firm put together effective Boards to help companies grow, but also teaches executives how to become quality Board Members.
Board Developer works with companies nationwide, with Stephanie now assisting clients to become top notch leaders and sharpen one's image, behavioral/communication attributes, marketability and professional development. For more information on the breadth of services offered by Board Developer, call (602) 635-6161.