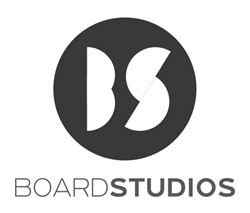 Hoboken, NJ (PRWEB) August 12, 2014
Board Studios is launching a free service to potential clients for the month of August. For a limited time, Board Studios is offering a free consultation and script-writing for a one-minute video without any obligation.
The service will begin with a 30-minute telephone call to gather information about the project and answer any questions about video production. After the call, Board Studios will deliver the script within a week and there is absolutely no obligation to continue the project with Board Studios.
The offer is open to all companies, but primarily targets marketing directors and product/brand managers working in SMEs and large corporations. "Brand managers often agree that they need to use more videos and explainer animations in their corporate communications but sometimes are concerned about the time involved or don't feel comfortable getting started," says Ross Cohen, Board Studios' Business Development Director.
Because video production can be complicated, many companies have a hard time getting over the hurdle of "how to get started." Board Studios is attempting to remove that hurdle with its expert guidance and advice, with no strings attached. The idea is to allow companies to get their feet wet and to help them realize that professionally created videos are well within their reach.
Board Studios believes that well-crafted messages can be greatly enhanced by replacing stale slideshows with engaging animations. "Companies should stop using slideshows! We have case studies where a marketing manager had been pitching a project to C-level executives for months, until we created an explainer animation and everyone 'got it' immediately, propelling the project to a corporate priority." The company believes that short videos and animated explainers can be much more effective for both internal corporate communications and for external presentations.
Anyone interested in Board Studios' offer of a free one-minute script and expert consultation is urged to email ross(at)boardstudios(dot)com with "free script offer" as the subject.