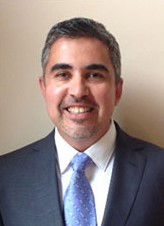 The Pinhole Surgical Technique has become the gold standard in proven alternatives to gum grafting procedures.
EDINA, Minn. (PRWEB) March 27, 2019
Board-certified periodontist Dr. Andres Sanchez of PerioWest, now welcomes patients in Edina, MN with receding gums for minimally invasive treatment. Raising awareness of the harmful effects of leaving gum recession untreated, Dr. Sanchez also helps them restore complete oral health and an aesthetically appealing gumline. A less invasive alternative to gum grafting, the Pinhole® Surgical Technique offers faster treatment time and a faster recovery for patient convenience.
Gum recession can occur for a number of reasons, including untreated gum disease, aggressive brushing and it can even be more prevalent in those with a family history. Without intervention, receding gums can lead to sensitive teeth, loose teeth, tooth loss and the development of gum disease.
The Pinhole Surgical Technique has become the gold standard in proven alternatives to gum grafting procedures. The standard gum grafting procedure involves scalpels and sutures. Cutting the gums causes trauma to the soft tissues, leading to bleeding and a longer healing process. The Pinhole Surgical Technique takes a different approach.
Rather than requiring gums to be cut and then sutured back together, the Pinhole Surgical Technique involves making a small, pinhole-sized hole in the gums via specialized equipment. After the hole has been made, the periodontist uses instruments to manipulate the existing gum tissue to cover the areas in need of restoration. Patients who undergo the Pinhole Surgical Technique report immediate results and faster recovery than those who choose traditional gum grafting instead.
Candidates for the Pinhole Surgical Technique with Dr. Sanchez are those with receding gums who have enough gum tissue to bypass the need for a more traditional gum grafting procedure. Patients in the Edina area with receding gums, can contact board-certified periodontist Dr. Sanchez at 952-479-4705 to schedule a consultation at his Eden Prairie practice with or without a referral.
About the Periodontist
PerioWest is a periodontal practice offering personalized dental care for patients in Eden Prairie, MN and the Twin Cities areas. Dr. Andres R. Sanchez received his Certificate & Master's Degree in Periodontics from the prestigious Mayo Clinic in Minnesota in 2004. He is a Board-Certified periodontist and a Diplomate of the American Board of Periodontology. In addition, Dr. Sanchez has been involved as a primary author in more than ten scientific papers published in major periodontal and implant dentistry journals. To learn more about Dr. Sanchez and the services he provides, please visit his website at http://www.periowestmn.com or call 952-479-4705.