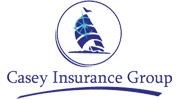 Plantation, Florida (PRWEB) August 30, 2013
Casey Insurance Group developed a mobile website because it knows that people want quick and easy access to insurance information no matter where they are – at home, at work or on the go. Now customers can access features and content from the fully interactive website on their cell phones and tablets.
The mobile site includes similar features found on the agency's main website, just in a more active and finger-friendly format. Visitors to the mobile website can easily get a Florida boat insurance quote and thorough answers to their inquiries.
Along with the ability to automatically detect mobile devices, the mobile site allows visitors to submit quote requests and policy changes, payments, or file an insurance claim through a fully featured customer service portal. Customers can also access the agency's locations with a Click-to-Map feature and one-touch Click-to-Call or Email features.
Circumstances that require insurance rarely happen near a computer. Sometimes they can even ruin the computer. Casey Insurance Group believes it is important for customers to have access to a site that is simple to view and quick to use on their mobile devices. It could be the only way for customers to find the information they need to begin the claim process quickly.
Visit http://www.caseyinsurancegroup.com/m/ to find out more and to get up to date in one simple click.