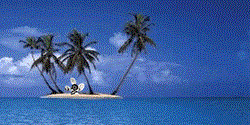 We have the best prices on hundreds aluminum props and stainless steel propellers for outboard motors and stern drives, and a large variety of boating accessories... There's a lot to choose from, the key is choosing the right one...
White Lake, Michigan (PRWEB) October 22, 2013
Dan's Discount Propellers was founded in 1993 by Dan Hibner, a life long boating enthusiast and entrepreneur from White Lake, Michigan. Over the two decades, Dan Hibner has used his extensive knowledge of the boating industry, to offer his customers what other boat props retailers do not - knowledgeable, impartial, personalized advice in choosing just the right boat propeller or accessory for their boat.
Dan grew up on a lake and has spent most of his life on or around boats. During his time with Lake Fenton Marina, at one time the largest Four Winn boat dealer in the world, Dan had rigged and lake tested props and accessories on over 2000 different boats. Dan realized he has something to offer to the world - a wealth of knowledge that customers can't easily come by. Boat prop companies sell their own brands, which may or may not be the best fit for a certain boat. When dealing with retailers that sell a variety of brands, customer service people are usually order takers, with little technical knowledge of the product they are selling or what best fits a certain boat.
That's where Dan found his niche in the boating industry - helping customers find the best boat props and boat accessories, and offering them at the best prices in the industry. Over the years, Dan's industry knowledge has helped him build a strong reputation and following among boaters everywhere, growing to be one of the best known names in the boat prop retailing industry, with a strong base of loyal customers throughout United States and Canada.
For two decades, Dan Discount Props had made it their business to help people select just the right boat prop or accessory for their boats. Along with excellent customer service, low prices, and a large variety of boat props and boating accessories, the personalized service to boaters is what helped Dans Discount Props succeed. For convenience - the site's boat propeller education section and the articles on the boating blog will give you tips and information on boating and of course - boat propellers.
This year Dan's Discount Propellers added a new line of quality boat propellers offering higher power and affordability by Solas Propellers to augment his other brands: Stiletto Props, Quicksilver, Powertech boat prop, Turning Point and Michigan Wheel boat propellers. In addition to the water floats, fun tubes & towables, and basic boating accessories currently offered on the site, Dan has added to their offerings a new line of boat covers and trolling motors, and launched a new Discount Boating Electronics website.
Going forward, Dan's Discount Props reaffirms their commitment to the boating community, to help them choose right, every time.
"We are now entering our third decade in the business and we're selling more boat props than ever. We have the best prices on hundreds of aluminum props and stainless steel propellers for outboard motors and stern drives, and a large variety of boating accessories and marine electronics. People come to us over and over again mostly because they need someone they can trust to answer their questions and to steer them toward the best prop or marine accessory for their boat, not the one with the most profit margin or the available brand. There's a lot to choose from, the key is choosing the right one for your particular boat and boating style - that's where you need me - I know what works and what doesn't. And you get my advice at no extra charge. Can't beat that!" said Dan, business owner and manager.
Dan Discount Propellers sells quality boat props and boating accessories at discounted prices and offers personalized advice to boaters everywhere on the best brands and products for their boats. The brands of propellers that are offered include Solas Props, Mercury Quicksilver, Stiletto, PowerTech, Michigan Wheel, Turbo and TurningPoint propellers. The propellers come both in aluminum and stainless steel and are suitable for all modern boats and boating styles. Other boating items offered at low prices everyday include: boat covers, trolling motors, fish finders, tubes and accessories, water floats, hydrofoils, trim tabs and more.