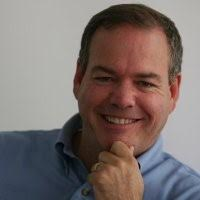 "I've always had a passion for innovation," said Bob Cocco, vice president of business development at EM. "EM ARRAY second screen technology is my empty canvas to help our clients continually improve meeting impact."
Denver, CO (PRWEB) January 19, 2017
Educational Measures LLC ("EM"), the leader in live meeting analytics and engagement technology, announced today the hire of Bob Cocco as Vice President of Business Development with a focus on the pharmaceutical industry. Bob Cocco combines experience with live meeting engagement and interactive presentation tools to help leading pharmaceutical companies make the move toward next-generation live meetings.
"We are seeing a groundswell of new opportunities arising for investigator meetings, speaker training, advisory boards and meetings across the entire pharmaceutical event spectrum," said Marc Crawford, co-founder and CEO of EM. "Pharmaceutical meeting planners are hungry for increased engagement and analytic-driven decision making to improve the effectiveness of their full meeting mix. We continue to hire experienced executives to meet that demand."
Mr. Cocco has been involved in the pharmaceutical meeting industry, providing enterprise solutions for more than twenty-five years. He has served in operations, account management and business development roles working extensively with meeting organizations to cost effectively improve communications with internal and external audiences. His strengths are strategic meeting management and implementing interactive meeting technology and processes with his clients. Bob has a B.S. in Marketing from Niagara University and lives in the Philadelphia area with his wife and two daughters.
"I've always had a passion for innovation," said Bob Cocco, vice president of business development at EM. "Creating things from scratch and living in constant change are ingredients that makes me thrive and enjoy what I do. About a year ago I encountered Educational Measures at a conference I was attending and the technology they provided blew my mind. EM ARRAY second screen technology is my empty canvas to help our clients continually improve meeting impact."
About Educational Measures
Educational Measures is the leading provider of live meeting analytics and engagement technology. Our next-generation EM ARRAY® second screen technology takes ordinary meetings and turns them into dynamic experiences. Live meeting data and analytics drive actionable insight for continual improvement. Our customers increase audience engagement by up to 20X, surprise attendees with more than 25 interactive capabilities and continually improve meeting impact with data driven insight. Educational Measures® and Educational Measures ARRAY® are trademarks of Educational Measures LLC.