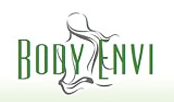 Anaheim, CA (PRWEB) March 24, 2015
Body Envi, a laser and cosmetic spa in Anaheim, CA, is pleased to announce that it is now adding laser skin tightening to its list of services offered to clients. The new procedure will be available to Body-Envi clients starting on April 1, 2015.
Dr. Anh Ngo, Medical Director at Body-Envi, said that the new service is a natural fit alongside the business's laser liposuction procedures.
"Because we began seeing a lot of patients contemplating a tummy tuck or some type of surgery for excess skin, we decided to offer this minimally invasive procedure instead," said Dr. Ngo.
Laser skin tightening, she said, is a better option for patients who want to avoid more extensive surgeries. "Many patients are eligible for this less invasive procedure, which will still get equally good results, and is better tolerated with a quick recovery time."
Laser skin tightening is fairly simple, said Dr. Ngo. One visit and patients are done, which is convenient for those who care about their image but may have busy schedules.
The procedure also "beats the alternative of 'going under the knife' and cutting the external skin," said Dr. Ngo, which could allay fears for those who don't have time to devote to recovery. Most patients recover within a day or so of the procedure and only require a local anesthesia.
According to Dr. Ngo, laser skin tightening doesn't require any extensive cutting of the skin. Instead, through a pinpoint poke in the skin, the laser treatment targets the layer of the skin that produces collagen and elastin and stimulates skin to produce more of these substances.
Results can vary depending on the patient's skin, genetics, diet and skincare routine, said Dr. Ngo, but she pointed out that this procedure is far less expensive than skin removal surgery.
Who should elect to have this service? Dr. Ngo explained that it could be for just about anyone.
"Anyone who wants to make a change can benefit from this procedure," she said. "But I have seen a lot of women come into my practice who have C-section scars or just excess skin on their bellies post-pregnancy."
But the problem isn't baby weight, said Dr. Ngo. "Many of these women are actually thin, fit and in good shape -- it's just this excess skin they have left over."
While anyone who needs skin tightening can benefit from this new laser procedure, Dr. Ngo said that this demographic especially appreciates it. "Laser skin tightening is quick, easy and effective and will give women back the confidence and self esteem that they may have lost while pregnant or after pregnancy due to that excess skin."
In addition to laser liposuction and skin tightening, Body-Envi also offers Botox and Xeomin, no-needle dermal fillers, chemical peels and other cosmetic treatments.
About Body-Envi
Bodi-Envy helps patients recapture youthful appearances and slim figures when diet and exercise are not enough. Their services include laser liposculpture, Botox and Xeomin, Cellulaze laser cellulite reduction, dermal fillers, chemical peels and more. To learn more about how the team helps to revitalize lives, visit http://www.bodyenvi.com or click here.