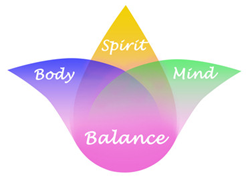 Palm Springs is well known for its attention to Holistic Healing and wellness.
Palm Springs, CA (PRWEB) September 10, 2014
Brad Schmett, Broker Associate with Luxury Homes by Keller Williams today announced that the 7th Annual Mind Body Spirit extravaganza being held at the Crystal Fantasy Enlightenment Center in downtown Palm Springs during the last weekend of September will boost local home sales as health minded home shoppers head to Palm Springs to attend.
Opening on Friday with the Palm Springs Community Drum Circle, the event will feature two more days of exciting and diverse exhibits and events geared toward physical, spiritual and mental wellness and alternative healing. Expect to see Reiki Healing, Aromatherapy, Quantum Healing, Aura Reading, Numerology, Astrology, and so much more. Arts and crafts will be on display for sale, along with Palmistry, Massage, jewelry, and other restorative personal services. Metaphysical tools from diverse and ancient world cultures are an integral part of the offerings.
Schmett recently commented, "Palm Springs is well known for its attention to Holistic Healing and wellness. Many of my clients have chosen to make their permanent home in this magical desert thanks to our superb access to all things robust and healing for body and mind. This 7th Annual event will bring in the kind of home shoppers we are known for, folks who value optimal health and quality of living. There is no place better suited to looking and feeling your ultimate best than Palm Springs."
Free consultations with healers, readers, and spiritual counselors will be a popular draw, along with the Lemurian Crystal Healing Bed experience. The exotic crystals are legendary and believed by some to have supernatural healing powers. Workshop and instructional class topics include home blessings, Reiki attunements, sound healing and more.
For more information on the 7th Annual Palm Springs Body Mind Spirit Weekend visit http://www.palmspringsbodymindspirit.com/.
To find out more about investing in Palm Springs, CA real estate visit http://palmspringsrealestateinfo.com/.
About Luxury Homes by Keller Williams: Luxury Homes by Keller Williams – Palm Springs, is an exclusive, elite and sophisticated group of real estate consultants raising the bar for service in the Palm Springs and the Coachella Valley area residential real estate market.