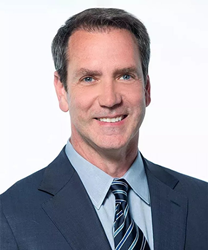 At Ingram Cosmetic Surgery we specialize in Breast Augmentation, Breast Lift, Tummy Tuck, Facelift, Blepharoplasty, and Mommy-Makeover Surgery.
NASHVILLE, Tenn. (PRWEB) February 01, 2023
Dr. Alton Ingram is a Top Rated double board-certified cosmetic surgeon in Nashville, Tennessee. He focuses only on surgical procedures and only on those procedures in which he has multiple fellowship training.
Dr. Ingram is board certified in Cosmetic Surgery and Facial Cosmetic Surgery. He is a graduate of Yale University and the University of Texas Southwestern Medical Center, the top-ranked plastic surgery residency in the United States. He completed fellowships with Professor Ivo Pitanguy, the Brazilian surgeon who operated on Sophia Lauren, Jacqueline Kennedy Onassis, and Racquel Welch and is the father of aesthetic plastic surgery, as well as at the University of Paris, with Dr. Patrick Maxwell at Baptist Hospital in Nashville, and at Mount Sinai Medical Center in Miami Beach.
Ingram Cosmetic Surgery is a luxury, patient-centered surgical facility in Nashville and Brentwood, Tennessee. We focus solely on cosmetic surgery of the face, breast, and body. We only perform surgical procedures and do not offer non-surgical options such as injectables and skin treatments so we can give our patients the most dramatic and long-lasting results possible.
With your safety as our number-one priority (Dr. Ingram is a co-founder of Cosmetic Surgery Patient Safety Certification and frequently lectures on patient safety at national and international meetings), Dr. Ingram will work with you individually to provide a customized treatment plan and will see you at each follow-up visit to ensure you received the best care and results possible.
Dr. Ingram is a trustee of the American Board of Cosmetic Surgery, a fellow of the American Academy of Cosmetic Surgery, a Section Editor of The American Journal of Cosmetic Surgery, and a member of the Editorial Board of Modern Research in Plastic and Reconstructive Surgery. He is an examiner for the written and oral boards in cosmetic surgery and facial cosmetic surgery and the only plastic surgeon on staff at Nashville General Hospital, where he provides free reconstructive surgery to those who need it most.
At Ingram Cosmetic Surgery we specialize in Breast Augmentation, Breast Lift, Tummy Tuck, Facelift, Blepharoplasty, and Mommy-Makeover Surgery. We limit our surgical repertoire in order to focus on what we do best!
Learn more about Dr. Alton Ingram by visiting:
https://hauteliving.com/hautebeauty/member/dr-alton-ingram/
ABOUT HAUTE BEAUTY NETWORK:
Haute Beauty is affiliated with the luxury lifestyle publication Haute Living. As a section of Haute Living magazine, Haute Beauty covers the latest advancements in beauty and wellness, providing readers with expert advice on aesthetic and reconstructive treatments through its network of acclaimed doctors and beauty experts.
For more about Haute Beauty, visit https://hauteliving.com/hautebeauty/