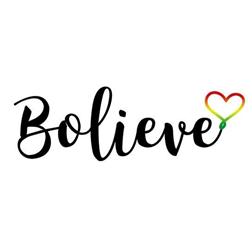 One Backpack = Education for Kids & Jobs for Artisans
(PRWEB) June 23, 2017
Founder, Gabriel Ruiz said "I noticed that most of my night school classmates were laborers who were working during the day just to afford their basic needs. It was very evident that these impoverished students lacked opportunity." Bolivia is one of the poorest countries in South America, with approximately 60 percent of the people living below the poverty line. After coming to this realization, he began looking for ways to help.
During his time at night school he met many artisans. "Those handmade backpacks were so beautiful! I was impressed with the craftsmanship of their bags" said Ruiz. The backpacks incorporate all the features required to enjoy the product, regardless of the occasion. It is inspired and designed for different uses and different people. He decided to buy one for his friend Van in the U.S., and he loved it. This is when the idea began to take shape. Ruiz started Bolieve to provide educational opportunities to children in Bolivia, where schools either do not exist or are poorly funded, and to create secure jobs for the artisans in Bolivia.
Bolieve is partnered with CETHA, a nonprofit organization with 25 years of experience with providing education to impoverished communities. CETHA has their own facilities where the children will go for the day. With each backpack, Bolieve will pay a professor's salary. That way they can use their budget in other areas like transportation, food, and incentives. The goal is to give the children a better educational experience, and to show them that people care about them.
Ruiz said, "This is the starting point. If our Kickstarter campaign is successful, we will incorporate new products. As Bolieve grows we hope to make a bigger contribution. This will make our giving aspect more stable." Ruiz has been very pleased with how well the bags have been received online. He hopes that it will create an influx of well-paying jobs that will stimulate local economies, and add to funding for education.
To show support, the backpacks will be available for purchase at Bolieve's official Kickstarter page on June 20. Support us at KickStarter.