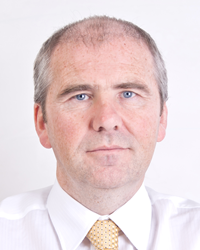 We already have many global customers for our fiberglass and advanced composites products, including CAT, IVECO, Kenworth and Schneider Electric.
Melbourne, Australia (PRWEB) June 12, 2014
Australian-owned and managed Bolwell Corporation has announced the opening of its new state-of-the-art factory in Thailand. Located in the heartland of the South East Asian automotive hub in Rayong, Bolwell management believes the move will better position the company to be even more cost-competitive in a growing global market.
The 2624-square-meter Australian-managed factory is ISO9001 certified and operates under the automotive product development system, Advanced Product Quality Planning (APQP). Additionally, the facility provides hi-tech component assembly to a range of local and international customers.
"We already have many global customers for our fiberglass and advanced composites products, including CAT, IVECO, Kenworth and Schneider Electric" said Paul Lyons, Bolwell's CEO. "By having this new, sophisticated manufacturing presence in Thailand, we will be able to better serve our customers in a variety of ways."
"Thailand is home to many of the automotive manufacturers for whom we can supply components," said Paul. "Cars, trucks, buses, military vehicles and boats are all being manufactured in Thailand, and having our manufacturing facility there will allow Bolwell to manage the end to end supply chain process even more efficiently."
As well as providing components to the local automotive and manufacturing industries, Paul says that its South East Asian presence will streamline the shipping of end products and components to customers all over the world, particularly to the United States and Europe.
"This is a very exciting growth phase for Bolwell, for design engineers and production planners in particular, knowing that they can rely on Bolwell to design products, refine concepts, and then manage the entire supply chain is a real benefit."
More information about Bolwell Corporation's design and engineering capabilities is available at http://www.bolwell.com/design-and-engineering.
Product design and manufacturing enquiries are welcome at http://www.bolwell.com/contact-us.
About Bolwell Corporation
Bolwell Corporation is an Australian-based company known for its expertise in fiberglass and advanced composites design and manufacture. The company's capabilities encompass applications in the ballistics, electronics, architectural fittings and transport industries, including bus and truck hoods and roof panels, boat decks and fire retardant tanks.
The company sees itself as a product commercialization ally – one that truly understands business. In fact, the company's founder, Campbell Bolwell, is a published author on successful product design, and has instructed engineering and design chiefs on the practical transformation of design ideas into commercialized products.
One of the greatest strengths Bolwell offers its clients is full understanding of processes - from design through to packaging and delivery.
The Bolwell team is comprised of practical people: designers who understand materials and manufacturing requirements and know how just-in-time delivery benefits clients' bottom lines. They embody a belief that smart design delivers better aesthetics, lower manufacturing costs, and built-in quality control.
At Bolwell, we listen. And we help take your vision from concept right through to product or component manufacture and delivery.