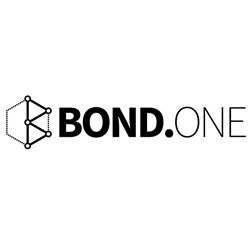 "Bond.One aims to introduce efficiencies for the fragmented debt capital markets by streamlining middle- and back-office functions via automation and straight-through processing. This would create a ripple effect of increased transparency, lower costs and enhanced liquidity reverberating throughout
NEW YORK (PRWEB) May 22, 2019
Bond.One, a company building the digital infrastructure for fixed income security issuance and administration, today announced that it successfully originated a debt offering for McCarton Foundation, a nonprofit on a mission to change the course of lives by providing treatment and services to children with autism in underserved communities. The private placement is the first instrument originated on the Bond.One platform, which is built upon distributed ledger technology (DLT).
The capital will be used by McCarton to fund development and organizational expenses for a recently opened early intervention center for children with autism in New York's South Bronx neighborhood. Bond.One's platform provides McCarton access to a more favorable cost of capital relative to alternative financing options.
"As a nonprofit, it is challenging to raise capital without personal collateral or a line of credit," said Whitney Loy, CEO of McCarton Foundation. "Working with Bond.One on our offering allows us to not only access the debt capital markets at an attractive cost, but it has also connected us with socially conscious investors who recognize the incredible ability that exists within every child with autism and share our belief that all children deserve access to the treatment and education that will allow them to meet their full potential."
"Bond.One aims to introduce efficiencies for the fragmented debt capital markets by streamlining middle- and back-office functions via automation and straight-through processing. This would create a ripple effect of increased transparency, lower costs and enhanced liquidity reverberating throughout the entire marketplace," said John Mizzi, Chief Strategy Officer of Bond.One. "McCarton's issuance points to a new way businesses can raise the capital they need. It is a landmark moment for Bond.One and represents the first of many to come."
For McCarton, Bond.One is licensing its software to provide administrative services throughout the lifecycle of the debt instrument. This means that Bond.One's interface will support the security's structuring and origination, interest and principal payment processing, transfer and administrative agent responsibilities—which includes booking transactions, recording investor information and operating as a data management solution. All participants on the Bond.One platform will benefit from process automation, distributed recordkeeping, optimized settlement, transparent reporting and enhanced compliance monitoring.
Bond.One was launched out of Copenhagen-based development incubator cVation, which specializes in deploying cloud-based enterprise software in the financial services, insurance and logistics industries. Bond.One's management team has more than 20 years of expertise bringing data management solutions and process automation applications from conception to implementation.
About Bond.One
Bond.One provides a digital infrastructure for the future of debt capital markets. The platform enables broker-dealers and other originators to issue and administer debt securities using distributed ledger technology ("DLT"). In addition to the BlockBond smart contract technology, Bond.One enables registered entities to execute securities transactions in a digital environment, while facilitating the administrative, transfer agent and payment agent functions. In the future, our network will be able to operate as a market data provider and compliant marketing/distribution channel. http://www.bond.one
About McCarton Foundation
McCarton Foundation is a nonprofit organization that believes in the incredible ability that exists within all children who have autism and developmental delays. Through their programs they seek to educate, empower and provide exceptional treatment for individuals with autism. http://www.mccarton.org