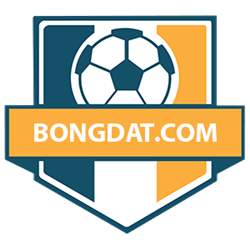 HO CHI MINH, Vietnam (PRWEB) October 29, 2019
Many people in Vietnam enjoy watching football matches. Bongdat.com was created to offer the football fans a one-of-a-kind football site. Nowadays, everyone has the opportunity to enjoy international football matches with the help of the internet. Fans from all over the world will be pleased with how easy is to watch football matches from all the tournaments from big to small, and from all continents and regions.
Bongdat.com offers the football fans from Vietnam the opportunity to watch their favorite teams' football matches without having to pay an expensive tv subscription. By using internet-connected devices such as smartphones, tablets, or notebooks, fans can access the links to their favorite matches at any time and at any place while sitting in comfort. The difference of Bongdat.com compared to other streaming sites lies in the sound and the image quality of the transmission.
On Bongdat.com, fans will be satisfied with how fast the live transmissions are loading. Slow loading transmissions can be quite annoying and they can create discomfort to most fans. For these reasons, the team at Bongdat.com is committed to stream football matches in high quality and with extremely fast loading speeds. Fans can enjoy watching football matches without having to experience a sudden freeze, lag, or slow loading speeds.
At Bongdat.com, football matches can be watched in a smooth and perfect manner. The team of Bongdat.com is committed to bringing the best online watching experience without distortions, noises, or interruptions of any kind. The realistic and vivid images of the HD transmissions can help the fans to easily immerse in their favorite matches.
Using the phone to watch a football match is a popular trend. However, not every website can fulfill the expectation of football fans. Bongdat.com is convinced that its application can satisfy the needs of all football fans. Football matches from different championships such as Premier League, La Liga, Bundesliga, Serie 1, Champions League, and others are easier to watch thanks to the support of Vietnamese comments such as K + tv.
Unlike tv channels that prioritize only the top games, Bongdat.com is frequently updated to ensure that all the matches from various tournaments are being enjoyed by fans. Bongdat.com provides an easy to use interface to the fans that want to watch live football games. Fans can save time searching for their favorite matches thanks to the main screen list that displays links to football matches that are streamed in the current and the following day. The links are arranged in chronological order; thus, fans can easily track the matches they want to watch. Also, fans can watch multiple matches at the same using the application on Bongdat.com.
The days when football fans downloaded a program to watch live football because there were no football matches on tv are long gone. Nowadays, fans can watch live football matches from anywhere they want. Bongdat.com online app is very user-friendly. Fans only need to visit the website, go to the live football watching section, and select the matches they want to see.
Besides providing live football matches, Bongdat.com also provides a lot of information regarding the teams and the matches. For example, fans can quickly access a quick overview of the strength of the teams that are playing. Data like the clubs standing expected squads, and confrontation history will be updated with at least half an hour before the game starts.
Bongdat.com is committed to accompanying football fans and bring them the best experience when they are watching live football matches.