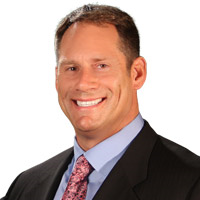 Glen Lerner Injury Attorneys is pleased with the opportunity to sponsor John W. Bonner Elementary's "Run for Education" to raise funds to help offset budget cuts and keep classroom sizes low.
Las Vegas, Nevada (PRWEB) February 28, 2014
Glen Lerner Injury Attorneys announce their sponsorship of the 3rd Annual Bonner Run for Education to be held Saturday, March 8, at 765 Crestdale Lane, in West Las Vegas. The personal injury law firm donated $1,500 to support the school and will also be hosting a vendor booth and actively participating in the run/walk. 100% of donations and proceeds raised by John W. Elementary's annual fundraiser 5k run/1.5 mile walk and community fair will be used to help offset budget cuts that could increase classroom sizes of their K-5 grade school.
"We are pleased to have the opportunity to support Bonner Elementary in their efforts to provide an enriching academic environment for all of their students to learn and be successful," stated Personal Injury Attorney Glen Lerner." Our team looks forward to taking part in the run/walk and participating in the community fair alongside other local businesses."
The run/walk community fair is open to the public and will feature: live entertainment, food, face painting, vendor booths, and more! Registration begins at 8:00 a.m. with the run/walk scheduled from 9:00 a.m. – noon. Runner/walkers may purchase race tickets in advance for $15 ($20 day of race) for runners 11-years old and younger, and $25 ($30 day of race) for those 12-years and older. Contact Paul Catania at (702) 799-6050, or via email at pjcatania@interact.ccsd.net for more information about the Bonner Run for Education.
About John W. Bonner Elementary School
John W. Bonner Elementary School is a public school located in Las Vegas, Nevada. It serves 800 students from preschool to 5th grade. The mission of John W. Bonner Elementary is to provide a nurturing, constructive environment for all students to learn and be successful. The school's goal is to foster and build an enriched instructional community that delivers a sound academic-based education while accommodating individual learning styles. Through collaborative effort, they will establish a continuing communication among students, staff, parents, and community. Learn more about the school by calling 702-799-6050, or online at schools.ccsd.net/bonner.
About Glen Lerner Injury Attorneys
Glen Lerner Injury Attorneys has been helping people with personal injury and dangerous drug class action claims since 1998. Since then, the firm has grown into one of the largest plaintiff personal injury firms in the country with over 35 attorneys and affiliated partner law offices in Nevada, Arizona, Minnesota, Illinois, and Louisiana. They have settled, or tried to verdict over 75 cases in excess of a million dollars in the last decade alone. For additional information visit glenlerner.com, or call 1-800-GET-GLEN (800-438-4536).