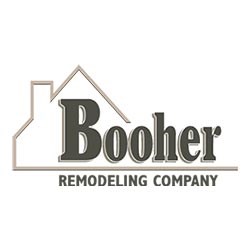 Booher Remodeling is committed to fostering lasting relationships with its customers.
Brownsburg, Ind. (PRWEB) February 14, 2014
Rob and Kathi Booher of Booher Remodeling Company published a new design for their website with the intent to promote their newest service – a home-design consultation and development process. With its refreshed content and brand new photo galleries (complete with new snapshots of some of Booher's latest home remodeling projects), the updated site is reflective of Rob and Kathi's desire to focus more on kitchen, bath, and basement remodel jobs for homeowners in central Indiana.
Along with a cleaner navigation and refreshed color scheme, the website features new branding for the remodeling company with an updated logo that now reads "Booher Remodeling Company." The suburban Indianapolis-based business, formerly known as Booher Building Company, intends to concentrate on larger and more upscale remodeling and renovation projects, rather than handyman work.
The website also showcases a new section for Booher's design-build contractor services, which describes a seven-step design-build process for overseeing any remodeling project from the initial floor plans through the actual construction. Having been in the home remodeling business since 1993, Rob and Kathi realized that many of their customers could greatly benefit from some professional design help. Some examples of their design-build services include, planning a complete kitchen makeover, suggesting paint colors for a bathroom renovation, and transforming the lower level of a home into a fully finished basement.
Booher Remodeling is committed to fostering lasting relationships with its customers. The company has also received a number of awards for exceptional service and quality craftsmanship. Booher recently received the "Angie's List 2013 Super Service Award" and was recognized as one of the "Top 500 Remodelers of 2013" by ForResidentialPros.com.
The Boohers commissioned the Web Guys, a web design and search engine optimization firm in Indianapolis, to be the creative force behind their website redesign. The Web Guys produce custom-designed websites and online content for many other companies across the United States.
About Booher Remodeling Company
Booher Remodeling Company delivers quality remodeling services to residents of Indianapolis and the surrounding areas. Booher also now provides home design consultation services and will help homeowners manage every phase of a remodel project. Customers interested in contacting Booher about kitchen renovations, bath remodels, basement finishing, or other home improvements can visit BooherBuilding.com or call (317) 852-5546 to request a free home design consultation.