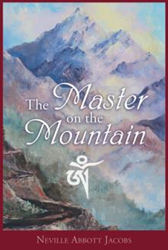 FAIRBANKS, Alaska (PRWEB) February 25, 2019
Throughout her life, Neville Abbott Jacobs was drawn to the study of what is called the greater spiritual path. She had many psychic experiences along this path and found profound answers in Tibetan Buddhism. She then traveled to India and in Dharamsala and a meeting with the Dalai Lama confirmed that this path was a wonderful, sound and good path to understanding one's own deeper self. Jacobs wanted to share her path in hopes it would help others to understand their own spiritual quest. This prompted her to write "The Master on the Mountain" (published by Archway Publishing), the story of one woman's pilgrimage across the seas, through jungles and to the highest mountains in search of a greater spiritual path.
In a fascinating account of two years of her life, Jacobs details how she first met Tibetan lama, the Nechung Rinpoche, on a mountain in Hawaii in 1977 and recognized him as her teacher from a former life. As the door opened for Jacobs to explore Tibet's esoteric Buddhism, she reveals the unexpected adventures, paranormal surprises, Tibetan history and marvels of ancient Asia that followed. Through easy conversation and dialogue, Jacobs entertains while conveying the deeper meaning of Buddhism and disclosing how her quest for answers eventually led her to cross paths with another master, the Dalai Lama.
"As much about Tibet is still relatively unknown, my story explores and explains the history and background of Tibet, complications of the monastic society of traditional Tibet, and the deeper, more profound aspects of Tibetan Buddhism as well as basic life and customs that are unique to Tibet. Additionally, as I've lived and travelled in various parts of the world, I've included short stories or anecdotes of interesting experiences which are relevant to events at that point in the overall story," Jacobs says.
"The Master on the Mountain" aims to give inspiration, or desire for readers to know more about life, an inspiration to find life richer and more exciting from Jacobs' own experiences and for them to seek, with greater openness, the beliefs of other people and to strive to practice kindness, compassion and love. For more details about the book, please visit https://www.amazon.com/Master-Mountain-Neville-Abbott-Jacobs/dp/1480869627.
"The Master on the Mountain"
By Neville Abbott Jacobs
Hardcover | 6 x 9in | 390 pages | ISBN 9781480869639
Softcover | 6 x 9in | 390 pages | ISBN 9781480869622
E-Book | 390 pages | ISBN 9781480869615
Available at Amazon and Barnes & Noble
About the Author
Neville Abbott Jacobs earned degrees in anthropology and journalism from the University of Alaska. Beyond that, real-life experiences in the paranormal motivated her to research worlds beyond the physical. After marrying Bob, an airline pilot, in 1968, they often vacationed in Hawaii. In January 1977, with Bob flying overseas, she returned to Hawaii to visit a girlfriend, and then met the Nechung Rinpoche, a high Tibetan lama. This meeting launched her into a deeper exploration of Buddhism and the mysteries of Tibet. "The Master on the Mountain" is her first book.
Simon & Schuster, a company with nearly ninety years of publishing experience, has teamed up with Author Solutions, LLC, the leading self-publishing company worldwide, to create Archway Publishing. With unique resources to support books of all kind, Archway Publishing offers a specialized approach to help every author reach his or her desired audience. For more information, visit http://www.archwaypublishing.com or call 888-242-5904.