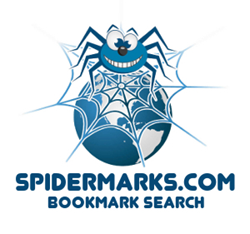 Oslo, Norway (PRWEB) August 03, 2014
SpiderMarks.com, a social bookmarking tool developed by Norwegian entrepreneur Ronny Skog, is now available through the Spidermarks website and as a download for Android cell phones. The latest tool for accessing, personalizing, saving and sharing useful websites for future use, Spidermarks.com's one-click navigation makes it easy for users to access their bookmarks from any location using any device.
The advantages of the Spidermarks bookmarking tool are threefold:
1.) Users can access Spidermarks from all their devices and from any location (home, work, cell phone, tablet, etc.) for quick and convenient use.
2.) Users can create new bookmarks with titles and descriptions that can be edited to their liking and shared with anyone.
3.) SpiderMarks users can discover new quality sites to search—not just from their own searches but also from bookmarks saved by all Spidermarks users—with one click.
Spidermark.com's high quality search results are bookmarked and approved by real people worldwide, meaning users aren't wasting time wading through a sea of links randomly indexed by an all-inclusive search engine spider. Users also have the option of searching with Google from their Spidermarks search engine when the need arises.
Once they're saved to Spidermarks, bookmarks are merged into one convenient file. A one-click full text search between Spidermarks and Google places the user's bookmark at the top of their search results.
Users can discover the best sites saved by Spidermarks users all over the world, and they can organize their bookmarks by sorting them into folders, editing titles and descriptions, and adding their own tags and keywords.
Best of all, Spidermarks is completely free.
Skog developed the idea for Spidermarks.com out of frustration over time wasted simply trying to keep his multiple bookmarks organized. Between work, home and his mobile devices, he had grown tired of the hassle of synching each device every time he added a new bookmark.
"It got to a point where coming up with my own personal bookmark search engine would be the perfect solution," Skog says.
"I created a bookmarking tool that suited not only my needs but the needs of anyone who depends on their bookmarks and wants to find a better way of keeping them organized, easily accessed and easily shared."
For more information and to register for a free, personal Spidermarks bookmark account, visit http://www.spidermarks.com or email tickets(at)spidermarks.uservoice(dot)com.