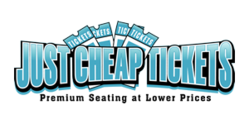 JustCheapTickets.com has cheap theater tickets available in the inventory.
Brookfield, WI (PRWEB) July 08, 2013
The production, winner of nine Tony Awards, is scheduled to run on Broadway at Eugene O'Neill Theatre through July 1 of next year and likely beyond that time. Tickets have been selling so well for performances that the show is also making the rounds of various theaters across the United States. The musical provides many laughs, a stellar cast, a very catchy musical score, and energetic choreography. JustCheapTickets.com has many tickets in the inventory with discount prices for theatergoers who want to see the show and also want to save money on seats.
Besides running on Broadway through the remainder of this year and into 2014, BOM will also have limited engagements in many theaters from coast to coast. Some of the cities where the show will appear or is already running include Austin, Atlanta, New Orleans, Houston, Cleveland, San Diego, Seattle, Tampa, Los Angeles, Philadelphia, San Antonio, Providence, Tampa, Louisville, and a variety of other locations within the United States. The musical is actually traveling in two national tours due to its popularity among theatergoers. It is also currently appearing in London's West End.
The theater production, which tells the very amusing tale of two young Mormon missionaries and their assignment of converting Ugandan locals to Mormonism, has been attracting much praise and positive reviews from critics. Theatergoers have been obtaining Book of Mormon tickets at a rapid rate. It is because of such a consistent demand for tickets that touring versions are traveling across the U.S. this year as well as in 2014. Many more theater buffs will now have the opportunity to attend a performance.
Musical enthusiasts who have busy lifestyles can find either an afternoon or evening show that will fit into their schedules. The musical has been developed for mature audiences, one thing that parents will want to keep in mind when they are obtaining tickets. The presentation will be playing at several theaters over the holiday season, including on Broadway, providing a perfect outing for those looking for a way to relieve some of the stress that can happen during an exceedingly hectic time of year. Theater tickets can also make very thoughtful holiday gifts.
About Us
JustCheapTickets.com has cheap theater tickets available in the inventory. Besides Book of Mormon tickets, customers will also find discount Wicked tickets and others for many shows.