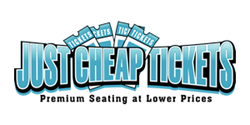 JustCheapTickets.com has numerous cheap Broadway tickets for customers looking for seats to many different shows.
Brookfield, WI (PRWEB) July 22, 2013
BOM has been so popular that it will continue its Broadway run through the remainder of this year and into 2014. New Yorkers have been obtaining tickets for either an afternoon or evening performance. Theatergoers who live in other regions of the U.S. also have the chance to attend an event since the show is touring from coast to coast. The musical is currently or soon will be appearing at many U.S. theaters. JustCheapTickets.com has a wide variety of tickets available in the inventory, and premium seating is an option that many theater buffs may want to consider.
The nine Tony-Award winning show will continue to run on Broadway through June of 2014, with a longer engagement very likely. The show has received such positive praise from critics that theatergoers cannot help but be eager to obtain tickets for an upcoming performance. Since the demand for Book of Mormon tickets has been so high, the show is hitting the road with events taking place at many theaters in major U.S. cities. It is also currently running in London's West End and has been since February of this year.
Some of the U.S. locations where BOM will play include Costa Mesa, Charlotte, Boston, Dallas, Omaha, Philadelphia, San Francisco, Seattle, East Lansing, Denver, Houston, Memphis, Louisville, Durham, New Orleans, Washington, D.C., and a number of other U.S. destinations across the map. Theater fans have heard so many good things about the show involving two young Mormon missionaries that they want to see for themselves what all the excitement is about. The show was developed by Trey Parker and Matt Stone, and it took almost seven years for development of the production to be completed. Now that it is running on Broadway and elsewhere, the show has been attracting large audiences to all performances. Tourists to the New York City area can obtain tickets for the Broadway show, while many theater buffs who live elsewhere in the United States can also obtain seats for a local performance. The musical is certain to continue delighting mature audiences as it has been up to the present time.
About Us
JustCheapTickets.com has numerous cheap Broadway tickets for customers looking for seats to many different shows. Book of Mormon tickets are plentiful, and Matilda tickets can also be found in a variety of price ranges.