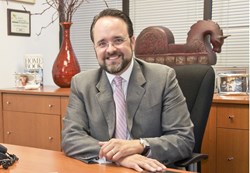 The New Bootcamp 2 will enhance our Agents knowledge of New Developments in the area.
Miami, FL (PRWEB) September 30, 2013
Interinvestments Realty, which specializes in the new-construction sector, encourages its associates to have a unique product to offer to their clients, as they consider that it's really important to stand apart from the competition. In fact, specialization will eliminate ninety eight percent of the competition.
"The first 'Bootcamp 2' area tour was held on September 25th; it covered the Coral Gables and Coconut Grove real estate markets. The area tour was a success! The agents previewed six new developments and learned about all the benefits of living in those areas," says Emilio J. Cardenal, Broker and CEO of Interinvestments Realty.
"This area tour was coordinated by Maria Cristina Martinez, an agent that has been with Interinvestments Realty since 2004. She lives in Coral Gables and has been extremely successful selling new developments with Interinvestments Realty," explains Cardenal.
"The common real estate agent actively sells existing listings offered on the MLS, and that is primarily what they have to work with. Our office specializes in New-Development properties, which essentially gives our agents an advantage over the competition by gaining access to an invisible inventory of properties in prime locations in South Florida, and at all price points," continues Cardenal. "This will allow our agents to offer their buyers the full spectrum of properties available in a particular market, not just listings on the MLS (Multiple Listing Service System)."
"Having access to New Developments, our buyers will have the opportunity to be presented from the most luxurious properties on the market, to properties that can be purchased with low down payments, financed through FHA programs. In some cases, Developers have incentives to pay all the buyers' closing costs. In addition, buyers will be able to access properties that are ready to move-in or for future delivery. This creates opportunities for a family that needs to sell their current home, and will allow them the necessary time to plan accordingly and not be rushed into selling," adds Cardenal.
"Each Development is different, the locations, the style of the communities, the price ranges, even the buying process is different. We train our agents on these differences, so they can better present the best opportunities to their clients," expands Cardenal. "Referrals are the main reason! When a client purchases a new home from us, it usually takes from six to twelve months for them to receive their brand new home. During this process our customers tend to tell their friends and family about their new home purchase, and the community they have selected, which results in many referrals for our associates. There is nothing better than a happy customer!"
"Our agents have more success with foreign buyers, which usually prefer new-construction properties and are currently the most important segment of homebuyers and investors in South Florida," concludes Cardenal. "We are seeing a twenty five percent increase in New Development sales from last year; it was stimulated by the current lack of inventory of existing homes and the increase of New Development Communities. International buyers are inclined to buy New Developments, particularly condominiums on the Beach or Downtown Miami areas."
If you want more information about our new seminars, or how to buy a new-construction or resale property in South Florida, we invite you to contact our Corporate Office at the telephone number that appears in our contact information, next to this communication.