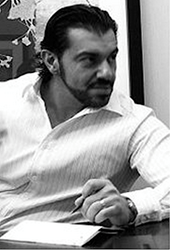 Targeting a specific group of people is the most effective and efficient way to handle your boot camp marketing.
Chino Hills, CA (PRWEB) September 05, 2014
As founder of the extremely successful Fit Body Boot Camp franchise and the acknowledged leader in boot camp marketing education, Bedros Keuilian knows a thing or two about capitalizing on the changing seasons to increase membership. According to Keuilian, right now is a great time to increase business by focusing on stay-at-home parents.
"Stay-at-home parents make up a really big portion of our client rosters all across the country," says Keuilian. "There are a couple of reasons why they're a great market to cater to: they're starting to hit middle age and want to get or stay in shape and while their time may be as limited as working parents, it's more flexible."
Keuilian explains that the key to being successful in boot camp marketing efforts aimed at stay-at-home parents is to first identify their needs and challenges and then focus on how to meet those needs and overcome those challenges.
"Most stay-at-home parents of school-aged kids are in their thirties and forties. They're just starting to notice that it's getting harder to lose weight and stay in shape and they need to know how to do that," says Keuilian. "They're also really busy. They may work at home or they may just have a ton of other obligations, like volunteering, running the kids to and from extra-curricular activities and so on."
Keuilian says that fitness boot camps are ideal solutions for stay-at-home parents and remarkably easy to sell to this group.
"Parents love that they can get real, one-on-guidance with a fitness boot camp and get really great results with minimal time working out. It really works with their schedules," he explains. "At the same time, they love the little bit of adult socialization that they can get during the day, without having to justify the time. They may not feel free to go out to lunch with friends very often, but if they're hanging out with friends while they're doing something for their health, they don't feel like they should be doing something else."
Keuilian adds that focusing a boot camp marketing campaign on SAH parents should include adding sessions between the hours of 8am and 2pm so that parents can get in once the kids are at school, and targeting marketing efforts to places where parents congregate.
"Facebook is a fantastic way to meet new prospects and let them know about your boot camp, says Keuilian. "You can also help with school fundraisers, trade advertising with hair salons and other businesses that cater to women, sponsor a Little League team and even schedule some free boot camp sessions at neighborhood parks on the weekends, when parents are likely to be there with their kids."
"Targeting a specific group of people is the most effective and efficient way to handle your boot camp marketing and stay-at-home parents are one of the easiest groups to do that with."
About Keuilian Inc.
Keuilian Inc. (est. 2007) was founded by fitness marketing and business consultant Bedros Keuilian, who has been named the "hidden genius" behind several of the biggest names in the fitness industry. In addition, he is also the founder of the popular fitness marketing blog, PTPower.com, and founder and CEO of the indoor fitness boot camp franchise, Fit Body Boot Camp.
To find out more about Bedros Keuilian and his fitness boot camp franchise, please visit http://www.ptpower.com/ and http://www.myfitbodybootcamp.com/.