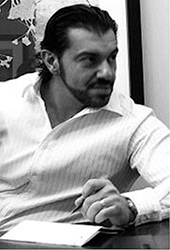 One of the things that Fit Body Boot Camp is known for is community outreach and fundraising.
Chino Hills, CA (PRWEB) September 19, 2014
Bedros Keuilian is the founder of Fit Body Boot Camp, the fastest-selling fitness boot camp in the country. He's also considered the leading boot camp marketing expert in the industry, mentoring thousands of clients, coaching celebrity trainers and serving as a boot camp marketing consultant to Spike TV. He knows marketing, and he says that becoming an integral part of the local community is vital to a boot camp's success.
"One of the things that Fit Body Boot Camp is known for is community outreach and fundraising," says Keuilian. "As a company, we work with some amazing groups like Boys & Girls Clubs. On a local level, our individual locations also work with non-profits that serve their areas. Even though marketing isn't our motivation, it's a huge part of why we're so successful."
Keuilian explains that working with non-profit groups, schools and other community organizations not only motivates and inspires the individual boot camp owners and their clients, it also shows the community that the brand stands for more than fitness.
In his latest post on his boot camp marketing website, Keuilian explains how boot camp owners can make their boot camps a vital and respected part of their communities – and build their businesses by doing so.
"There are three key ways to build a reputation as a part of the community," says Keuilian. "Through your clients, through your community and through other local businesses."
Keuilian explains that the first priority should be delivering exceptional value to clients. "If you take great care of your clients, get excellent results for them and help them live healthier lives, they'll tell their families, their co-workers and the lady at the grocery store. It's the best boot camp marketing strategy out there."
Keuilian's post says that the next step is to care for the community at large. "We have boot camp owners who were considered at-risk kids and now they work with disadvantaged youth. We have other owners who struggled with obesity and now work with groups to educate kids and parents about childhood obesity. Other boot camp owners work with women's shelters, the disabled and other organizations. We encourage them to do something that impacts their neighbors' health and that also means something to them personally."
Keuilian says that the third step is to take part in building and improving the local business community. "A lot of our boot camps have helped start revitalization in their neighborhoods just by opening up," says Keuilian. "But helping with neighborhood clean-ups and beautification projects builds good will for you with other local businesses, creates visibility with residents and also helps build a stronger, more attractive neighborhood, which makes your business more attractive to prospective clients."
Keuilian adds that while becoming an important part of the community makes for good boot camp marketing, it also makes for a more satisfying life for boot camp owners. "The fastest, easiest way to feel that you're a success is to help someone else," says Keuilian. "Money is nice, but knowing that you're making a difference is so much more valuable."
About Keuilian Inc.
Keuilian Inc. (est. 2007) was founded by fitness marketing and business consultant Bedros Keuilian, who has been named the "hidden genius" behind several of the biggest names in the fitness industry. In addition, he is also the founder of the popular fitness marketing blog, PTPower.com, and founder and CEO of the indoor fitness boot camp franchise, Fit Body Boot Camp.
To find out more about Bedros Keuilian and his fitness boot camp franchise, please visit http://www.ptpower.com/ and http://www.myfitbodybootcamp.com/.