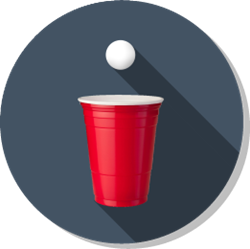 New York City, New York (PRWEB) August 21, 2014
Boozing Games is proud to announce the launch of its brand new site. The website is a convenient central hub for people who wish to learn more about different drinking games.
The games listed on the site are both well documented and easy to understand. Visitors will quickly realize there are far more games to play than just beer pong. Nevertheless the site will maintain instructions for that game as well. The top drinking games will be dynamically ranked: ordering by the most played or popular.
The website was created by a team of alcohol enthusiasts in New York: Not only will there be recommendations of games but also new exciting alcohol products for you to learn about! Currently the top drinking game, Drinking Babe, showcases a new spirit called Olde Major Bacon Bourbon! Exciting products like bacon bourbon are fun and when paired with fun adult games, it becomes a formula for success.
Featuring a simple, clean design, Boozing Games is easy to navigate. The site's large, colorful icons are eye-pleasing as well as informative. Better yet, this site encourages community participation. Anyone can offer suggestions for new drinking games and variants to add to the game list. Building on its community support, the site hopes to engage audiences from all around the world to create the best and most complete library of drinking games. These games are typical of North America, however thanks to Boozing Games the community hopes to see activity-based drinking expand internationally.
Boozing Games is now open for business and ready to make its mark on the world of entertainment websites. This site has potential to bring much joy to those who use it and spice up any night. Most importantly when drinking it is important to use caution and never overdo. The proprietors of the site went on to say, "We do not want embarrassing pictures... or worse... because of the well-intentioned drinking games found on the website."