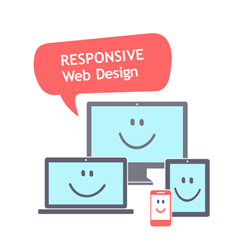 (PRWEB) June 30, 2014
The site is preparing for a busy summer and fully embracing technological advances to help cement its position as a preferred supplier of back office outsourcing services with the fully responsive new website. A responsive website design means that those accessing the domain from a mobile device such as a tablet or cell phone will enjoy a seamless browsing experience.
The new responsive design means BackOfficePro.com will auto-adjust its display on personal computers and all hand-held devices. This means that clients no longer need to be in the office on a traditional computer to access the full range of back office outsourcing services – the responsive look and feel ensures that those commuting or travelling for business will be able to effortlessly research, browse and outsource essential business functions via the website with no inconvenient scrolling or waiting ages for larger sites designed for broadband connections to load on the smaller and less powerful tablet or cell phone.
Balavendra Anthony, Marketing Manager said, "The figures regarding mobile interest growth are simply astonishing. We were very interested to read the ComScore February market review which emphasized growing trend towards 'multi-screening' which is the practice many internet users now adopt of accessing the same site from multiple devices. This underlines the importance of a consistent experience regardless of the technology and was a key factor in our decision to revamp BackOfficePro.com and incorporate the very latest in responsive functionality into the new design."
To coincide with the new responsive web site, Back Office Pro has also announced an expansion across eight of its core business services. These verticals include Data Management, Engineering, Creative Design, Audio and Video Editing. Comprehensive services are also available across as the company's Image Editing, Animation, Desk Research, and Transcription departments.
Leo Christo, Sr. Sales Manager said, "We are delighted to offer expanded services across our core outsourcing areas of expertise. With more dedicated professionals and experts available to take on essential back office tasks immediately, there has never been a better time to outsource to Back Office Pro. Of course, our growth also supports and facilitates our clients' own growth as we can now support even greater demand."
To view the new responsive website and find out more about Back Office Pro, visit http://www.backofficepro.com.
About Back Office Pro: Back Office Pro is part of the Flatworld Solutions web network, offering high quality outsourcing services to international corporate clients over much of the last decade. Back Office Pro has a dedicated team with experience in film and video editing, illustration and artwork, engineering assistance, medical and scientific research, media analysis and research, research and analytics, data management, photo editing and transcription.