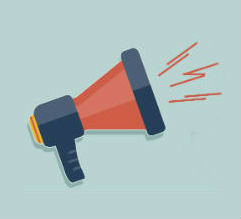 San Diego, CA (PRWEB) March 27, 2014
According to the "2014 Influencer Marketing Status Report," recently released by cloud software provider Augure, 60% of marketing and communications professionals report they are investing in influencer marketing.
Influencer marketing is another way of describing word-of-mouth advertising, says Jeremy Durant, business principal at Bop Design, a San Diego marketing agency. This method centers on attracting the interest and loyalty of a few key individuals (rather than an entire target market) – individuals who have a clear, demonstrated influence over potential customers.
"With the advent of social media, word-of-mouth is also digital," Durant says. "Many of us now look for advice and guidance to influencers on various social media platforms – advice and guidance that often directly shapes our consumer decision-making process. It makes sense to focus your brand-building efforts on influencing the influencers, so they can share news and recommendations about your brands with their networks – resulting in a potentially dramatic increase in the range and scope of awareness of you and your business."
According to Durant, influencers can:

Write an article or blog post about a business.
Promote news and information about a business.
Invite business leaders to become guest bloggers on their site.
Share links to original content with their fans or followers.
Influencers can be industry experts, popular bloggers, high-profile thinkers and others, Durant notes. "If some of these people are already part of your professional network, it's worth your time to make sure they know something about you and what you do. Read the influencers' blog posts. Comment on the posts, while making sure your comments add value. This makes you a more significant part of the ongoing discussion and will likely catch the eye of the influencer."
A demonstrated record of participating and adding value is the start of the most important aspect of influencer marketing – building a relationship with individuals whose words carry so much weight with others. Relationship-building steps include:

Following influencers' social media accounts.
Retweeting their content.
Posting a guest blog on the sites that they follow.
Asking to contribute a guest blog on their sites.
"If you're just discovering who the key influencers are, take a close look at their blog posts and get a sense of their fans as well," Durant advises. "Chances are, these people are equally passionate about the subject and might also be valuable influencers in their own networks. It's certainly helpful if they become familiar with your brand, too."
Forging relationships with key influencers takes time. Durant counsels patience in communicating with them (the hard sell won't work). "The process is similar to cultivating prospects for an eventual sale," he says. "Success rarely comes overnight. Your goal is to foster trust and that requires a concerted, ongoing effort."
Influencer marketing can favorably affect key business objectives, as long as the focus remains on building long-term relationships with influencers and adding value to the online conversation.
Bop Design is a San Diego marketing and web design agency with offices also in Orange County, CA and the New York metro area. Specializing in B2B, Bop Design creates holistic marketing plans geared toward lead generation and business development. Bop Design offers services in branding, logo design, website design and development, responsive web design, SEO, PPC, social media and content marketing. http://www.bopdesign.com.