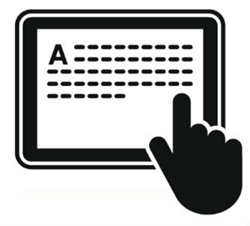 To position yourself as an expert demands more than just posting off-the-cuff opinions on industry topics.
San Diego, CA (PRWEB) November 14, 2013
Effective content marketing starts with knowing an audience, says Rachel Parker, president and owner of Resonance Content Marketing. In a recent article in The Huffington Post, she said compelling content comes from "knowing who they are, what they need, what keeps them up at night, what makes them laugh, what inspires them, what makes their lives easier."
A key element of content marketing is the small business blog. "Business owners who want to start a blog need to know who they're writing for," says Jeremy Durant, business principal at Bop Design, a San Diego marketing and content management agency. "If they don't, few visitors will likely find their blog and after awhile, the whole effort may die on the vine."
What's getting in the way of developing blog content that attracts and influences prospective customers? Here are some of the most common pitfalls plaguing would-be business bloggers.
Too much about the blogger. People crave information they can use. "What can a business share that will help readers make critical buying decisions and/or address pressing challenges in their lives?" Durant asks. Including some personal experience in a blog post is acceptable as long as it supports the larger goal of providing useful content to others.
Written too fast. For some bloggers, the impulse is to get it all up on the screen and press "Publish" ASAP. But quality content requires careful thought and (usually) more than one draft, particularly if research is involved and sources need to be cited. Avoid rushing to post when it means compromising the value of blog content.
"To position yourself as an expert demands more than just posting off-the-cuff opinions on industry topics," Durant notes. "Take time to read up on subjects for the blog. Check out what leading bloggers have to say and read the latest books, articles, and online features related to the company's field. Then write posts with more authority and gravitas."
Failure to edit and check for errors. Business owners aren't necessarily known for their writing skills—but even if writing is fairly easy and rewarding, it is mandatory to review and edit content before sharing it with the world. Too many blogs display typos, inaccurate information, clumsy (or simply incorrect) grammar, and run-on sentences that lose all meaning as they go along.
"Go back and re-read work," Durant advises. "Read the post out loud to hear how it sounds and if it communicates effectively. Better yet, run a first draft past a friend or spouse and incorporate their feedback in the next draft."
Lack of keywords. There are specific keywords related to any field or industry. The blogger's goal is to seamlessly integrate these keywords into their content, thus making the blog easier to find on search engines. Do the research needed to identify those niche-specific keywords before composing the next blog post.
People aren't aware of the blog. "After carefully choosing a topic, writing and editing the first draft, posting the content, and waiting for an avalanche of responses—that can only happen if people know it's there," Durant says. On the day the post goes live:

Share it on Facebook and Google+ with an eye-catching image that links to the post.
Tweet the post's title and shortened URL at least a couple of times during the week.
Email interested individuals in the business, inviting them to read and comment on the post.
Reply to comments and get a conversation going. If a reader asks a pertinent question, consider writing a new post as a response.
Add share buttons on the blog page, making it easy for fans to spread the word about the content.
"Blogs that are easy to find and offer valuable and entertaining content will find an audience," Durant says. "The results are worth the effort."
###
Bop Design is a San Diego web design agency with offices also in Orange County, CA and the New York metro area. Specializing in B2B marketing, Bop Design creates holistic marketing plans geared toward lead generation and business development. Bop Design offers services in branding, logo design, website design and development, responsive web design, SEO, PPC, social media, and content marketing. http://www.bopdesign.com.