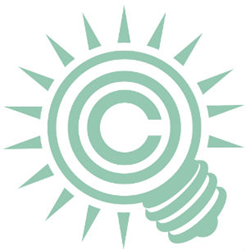 Whenever possible, generate a brand name that is wholly unique, so you can occupy all future mindshare among the public.
San Diego, CA (PRWEB) January 20, 2014
Last week, Escapist Magazine shared Disney's announcement of its end to the Star Wars 1313 trademark after years of game development. While trademarking is expensive for multi-million dollar brands, San Diego marketing agency Bop Design stresses the importance of avoiding complicated trademark infringement lawsuits.
"Whenever possible, generate a brand name that is wholly unique, so you can occupy all future mindshare among the public," says Bop Design Business Principal Jeremy Durant. "From a marketing perspective, brands with the same or similar names can create confusion among your clients, especially when consumers turn to an Internet search for more information about your company." According to Durant, small business branding initiatives like brand names and trademarks should be in the clear before a product launch.
Here are the steps Bop Design recommends that a business follow to trademark a new brand name.
Step 1. Don't skip this process!
Changing a brand name down the road can be a huge headache and a financial drain. Businesses should take the time to do the appropriate amount of research and due diligence to ensure that their new brand name is operating legally. Durant elaborates, "If you receive a cease and desist notice from another company who claims that you are infringing on their copyright, you could waste time and energy (along with hefty legal fees) to sort out the situation. Additionally, you will squander the equity that you have already built for your brand if you have to change its name in the future."
Step 2. Research
"If you are able to hire a trademark attorney to conduct this step - we highly recommend investing in one. A trademark attorney will complete the necessary research to ensure you brand won't be challenged," says Durant. Businesses should start with a basic Google search and utilizing Trademark Electronic Search System. Durant suggests seeking out other businesses or brands that have the same (or very similar) names, especially those in the same state industry. If one or many results appear, a business should avoid that name and immediately brainstorm a new one. However, if the search comes back in the clear, then the business should conduct a deeper, more thorough search.
Step 3. Apply for a Trademark
Ultimately, hiring legal counsel to review ands submit your trademark will decrease any potential for error. "Be sure to read all of the instructions carefully before you submit your application to ensure that you don't overlook important information and documentation you must include with your form," says Durant.
Step 4. Pay the Fees
Fees differ for the number and type of trademarks being filed, so businesses should be sure to check with the Patent and Trademark office before filing. Businesses should also note that an online trademark service or attorney's office will charge additional fees for their services. However, depending on the circumstances, it might be worth it for a small business to pay a little extra for a smooth and easy application process.
Step 5. Cover All the Bases
"Before you etch your new brand name in a stone tablet on the front of your building (or print 10,000 product labels) it's always a good idea to consult with private legal counsel to properly cover your bases for the future," says Durant. Disputes over trademarks can arise if other businesses later develop similar brand names. This can also cause confusion among a business's current customers and potentially wreak havoc across their web presence. "A trademark infringement case could ruin a business – tarnishing your brand and your financial stability. Plan for success and invest in a trademark – you'll sleep better at night," concludes Durant.
Bop Design is a San Diego web design and development agency with offices also in Orange County, CA and the New York metro area. Specializing in B2B marketing, Bop Design creates holistic marketing plans geared toward lead generation and business development. Bop Design offers services in branding, logo design, website design and development, responsive web design, SEO, PPC, social media, and content marketing. http://www.bopdesign.com