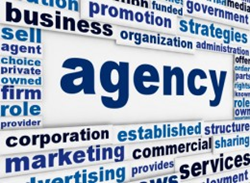 San Diego, CA (PRWEB) October 01, 2013
In a recent article on Business2Community.com, How To Choose A Content Marketing Agency: A Cheat Sheet, the author suggests items that are "Must Haves", "Nice to Haves", and "Don't Needs".
San Diego Boutique Marketing firm, Bop Design, shares its expertise and offers key things to look for in an agency partner.
Bop Design Principal, Jeremy Durant states, "At one time or another, employees may be asked to weigh in on the decision of whether or not to hire an outside agency – whether they are going to be the day to day contact with the firm, or just giving opinions because of knowledge of the intricacies, personality and culture of the company."
When hiring a creative agency, for example, the marketing team and/or executive team will most likely be making the final decision, but that doesn't mean others may not be asked for opinions as part of the decision-making committee near the end of the process, or even be part of the initial weeding out phase in the process.
Whether the partner is a creative, business, affiliate or technology firm, there are key points to look for and filter through when hiring an Agency Partner. No matter what type of partner a company is looking to hire, they are all part of the firm's success.

Industry Experience? Does the agency work with B2C or B2B firms? Does the agency understand the company's target market? The hiring company doesn't need to be too literal - such as an accounting firm insistent on an agency that works with only accounting firms. However, an accounting firm wanting to finding a marketing agency that works with primarily professional services firms, is a good idea.
Day-to-Day Contact? More often than not, the person who sells is not the person who will be working with the internal team on a day to day basis. The firm should have a designated project manager and the team should meet with this person before committing. Is there a personality match? Can this person guide a project to completion?
Payment Structure? Is it a flat fee per project, hourly or does the firm work on a monthly retainer? Is it milestone-based payment schedule or monthly? With pricing, a company may think that they are comparing "apples to apples" but they are not. If a company simply asks about hourly rates, they are not seeing the whole picture.
Industry Reputation? Creativity and industry awards aren't everything but it is good to see an agency being recognized by its peers for its work. Ask them about design awards, marketing awards, customer service awards, technological praise, etc.
Does the firm practice what they preach? If an agency supposedly excels at SEO, how does their own website rank for targeted keyword phrases? If an agency says they are excellent at web design, do they have an impressive website and intuitive user interface? If an agency believes in marketing tactics for their clients, they should be practicing them for themselves.
Metrics? Awards are great but what impact did an agency's strategy have on client acquisition, sales, website visitors, website conversion, etc?
References? All agencies will include glowing references and testimonials on their proposal and website. However, ask them about a random project in their portfolio and ask them for a reference to that client. If they are showcasing the client's work, they should be okay with that client speaking for them. Also, ask them for a reference from one of their own vendors to determine if they treat everyone respectfully and professionally.
About Bop Design
Bop Design is a boutique marketing communications firm headquartered in San Diego with offices also in the New York metro area. We express a business values through branding, advertising, design and web design. We also help attract a firm's ideal customer through search engine optimization and search engine marketing. The marketing firm's focus is on small businesses that want an external team of marketing specialists to help give their brand an edge in the marketplace.