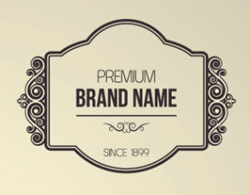 From sole proprietorships to small businesses that service corporate clients, branding is a major factor in what sets you apart from your competitors.
San Diego, CA (PRWEB) December 18, 2013
Forbes and brand consultancy Prophet recently released their "Top 3 Brand Winners and Losers from 2013." In response, San Diego web marketing agency Bop Design explains why B2B businesses should follow suit and focus on their company's branding. "Smaller businesses in the B2B sphere can learn a lot from consumer-facing brands since increasingly competitive marketplaces mean that B2B branding is more important than ever," says Bop Design business principal Jeremy Durant. "From sole proprietorships to small businesses that service corporate clients, branding is a major factor in what sets you apart from your competitors."
Though a company might not have a dedicated branding department, simply by virtue of the fact that the company has a business name and provides a product or service means that the company has a brand that should be maximized.
Below, Bop Design explains to B2B businesses exactly what comprises a brand and why a unified brand message is important.
What's in a Brand?
A brand is the sum total of all the visual, tonal and identity elements of a business. The visual elements include things like the color palette, image choices (in ads or on the web), and design style used in marketing materials. The tonal elements include everything that speaks to the brand's "attitude." That includes the language used in web copy, printed materials, newsletters, social media posts (Tweets, Facebook, etc.) and how a business' service representatives or employees speak to their clients on the phone or in emails. The identity elements of a brand include the business name, logo, tagline, business card, the products and services offered and even the uniforms or dress code in the office.
Why is B2B Branding Important for Businesses?
Just like any other business, those who operate in the B2B sector must forge a deep connection with clients in order to remain top of mind and promote lasting business relationships.
A solid brand foundation does the following for an organization:

Communicates to clients that the business understands their needs
Explains to clients why the business stands out from the competition
Helps clients remember the business' unique traits
Informs the company's employees about exactly what the business stands for which assists in daily business decision-making
How to Develop a Strong Brand Strategy
Developing a strong brand strategy for a company can be summed up in three words: clarity, unity, and consistency.
Clarity:

Businesses must develop a clear and concise message about what the brand stands for, its internal values and attitude, and how what is offered to clients is different than competitors.
Businesses should work with a B2B branding company to write a "brand bible" that outlines every detail of the brand (visual, tonal and identity).
Unity:

Businesses should ensure that each department is educated about the importance of a unified brand strategy and that every department understands how their piece fits into the company's overall brand identity.
Consistency:

Businesses should check in regularly with each department to ensure that the elements of the brand are being implemented on a consistent basis across all platforms. A slip in one area can create confusion among clients and can chip away at a unified brand message.
"Branding is the foundation that can consolidate your company's message, both internally and externally," concludes Durant. "B2B branding might seem overwhelming at first, especially if your company has never given it much thought. However, fully exploring your business' branding potential can set the foundation for your company's staying power, now and in the future."
Bop Design is a San Diego marketing agency with offices also in Orange County, CA and the New York metro area. Specializing in B2B marketing, Bop Design creates holistic marketing plans geared toward lead generation and business development. Bop Design offers services in branding, logo design, website design and development, responsive web design, SEO, PPC, social media, and content marketing. http://www.bopdesign.com.