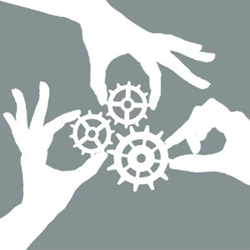 We strive to continuously improve our firm through internal team building and community relations
San Diego, CA (PRWEB) December 03, 2013
Today, Bop Design announces its nomination for the 16th Annual Torch Awards for Marketplace Ethics. Presented by the San Diego Better Business Bureau (BBB) chapter, the award recognizes and promotes highest ethical relationship between businesses and the public through voluntary self-regulation, consumer and business education, and service excellence.
"We are honored to receive this nomination, as an office of six full time employees, we value the internal talent as well as the outside community that supports our business," says Jeremy Durant, business principal of Bop Design, a San Diego marketing firm and BBB accredited business. "We strive to continuously improve our firm through internal team building and community relations."
Accomplishments that earned Bop Design the Torch Award nomination include:

Team building through quarterly organizational development sessions on topics such as workplace communication, client relationships, and project management.
Regular community outreach, primarily with local nonprofits by supporting their fundraising goals.
Ethical client relationships with companies in the community – frequently receiving repeat business and fostering long-term growth.
"Without consistency, employees will fail to take future ideas seriously," says Durant. "As we plan for 2014, Bop Design is excited for new ways to support our staff and community."
###
Bop Design is a San Diego marketing agency with offices also in Orange County, CA and the New York metro area. Specializing in B2B marketing, Bop Design creates holistic marketing plans geared toward lead generation and business development. Bop Design offers services in branding, logo design, website design and development, responsive web design, SEO, PPC, social media, and content marketing. http://www.bopdesign.com.