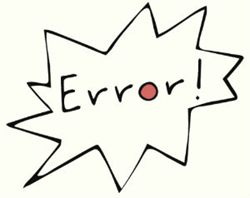 San Diego, CA (PRWEB) March 21, 2014
As search engine giant Google constantly refines and updates its algorithm to help users find relevant results related to their online queries, San Diego web marketing agency Bop Design has released a list of tips specifically designed to help B2B websites maintain their SEO gains.
"Effective SEO for a website requires the smooth interaction of lots of little parts. Quality on-site content, regular content updates, and links from other reputable websites all have an impact on a B2B website's search engine rankings. However, the structure of your B2B website design can contain lots of less obvious errors that work against your SEO efforts," says Bop Design principal Jeremy Durant.
Below is Bop Design's list of hidden errors that can accidentally unravel a B2B firm's hard-earned SEO progress.
Haphazard keyword use
Keywords play a significant role in a website's SEO. Marketers should create a list of relevant and important keywords for their business before launching their content marketing plan or undertaking any significant web redesign. Durant explains, "Overuse of keywords can cause search engines to get suspicious of your content so be sure not to over-saturate." Marketers should read all of their website's pages to determine if the content contained on the page is relevant and useful for human readers looking for helpful information. If the page is full of syntax problems due to keyword stuffing, then the business is probably not utilizing keywords efficiently. "It's better to strategically use less keywords than to drown your pages in keywords that don't make sense," says Durant.
Not using pretty permalinks
Marketers should look at the URLs of all their website's pages. Permalinks that contain keywords (instead of strings of letters, characters, or numbers) are more favored by search engines so marketers should speak with their webmasters about updating their links to contain information, especially keywords. When a B2B firm's web design is being updated, marketers should ask their new web designer to make sure that "pretty" permalinks are a part of the website.
Not linking to other content on your site
Websites look more legitimate to search engines if pages are cross-linked within the site. "Review all the content on your website and see where you can cross-link to blog posts, product or services pages, contact information or special offers," explains Durant. "These are also great ways to keep users clicking within your site and thus deepen their relationship to your firm."
Using too much flash animation
Flash animation is pretty—but difficult for search engines to crawl. When important information is contained in animated videos or images, search engines cannot see it. When marketers are planning their firm's website design, they should speak with their web designer about how to minimize the negative SEO affects of flash. Or, consider not using flash animation at all.
Using images instead of important information
Search engines crawl websites looking for important information that makes the site seem trusted. "While it's tempting to upload just an image for your business logo, location, or page titles, be aware that this robs you of an opportunity to supply important information to the search engines," says Durant. "If you must use images, be sure to update your meta-tags with the correct information or find other places to insert the information in text form, like header bars or footers."
Page errors, dead pages and obsolete links
Search engines shy away from websites that look abandoned. Marketers should go through their website and identify outdated links and dead pages. They should remove dead links and update page redirects to make sure that the website's pages are leading to fresh and current site content.
Durant concludes, "A web design and on-screen content can have a huge impact on your site's SEO rankings and B2B lead generation. If you're not sure how to make the updates above to your website, work with your site administrator to develop a plan to amend your site's content."
###
Bop Design is a San Diego marketing and web design agency with offices also in Orange County, CA and the New York metro area. Specializing in B2B, Bop Design creates holistic marketing plans geared toward lead generation and business development. Bop Design offers services in branding, logo design, website design and development, responsive web design, SEO, PPC, social media and content marketing. http://www.bopdesign.com