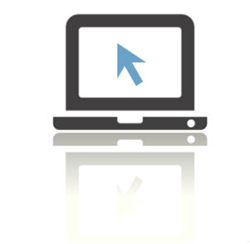 If you start adding too many custom admin columns, you will find that the columns become too narrow and make the section harder to use.
San Diego, CA (PRWEB) January 09, 2014
This year, Australian web development firm Built With updated its 2014 content management system statistics showing 42 percent of the top 10k websites are built with WordPress (WP). "One of the biggest reasons WordPress is the most popularly used content management system is because of its user-friendly backend," says Jordan Paraso, web developer of San Diego web design firm Bop Design. "While WP's default backend is very easy to navigate, it doesn't start out perfect."
Paraso continues with the three "problem areas" of a backend that can use a bit of house cleaning:
1. The Dashboard
2. Admin menus
3. Admin columns
Problem: The Dashboard.
By default, when a WP user logs in they are redirected to the Dashboard. The Dashboard contains a myriad of different information widgets, such as the number of posts or pages in a website, an RSS feed, recent comments, etc. "Having them all can be overwhelming and most content editors won't utilize each widget," says Paraso.
Solution: ABD Dashboard Widget Manager
"The plugin is pretty straightforward: You choose which Dashboard widgets you want to show. You also have the option to add a custom widget to contain a custom title with custom content," says Paraso.
Problem: Admin menus
Once logged in, there is a left column that contains the main navigation for the backend. With this menu, users can access every nook and cranny of the WP backend.
However, some websites have content in the backend that goes untouched. For example, a website may only have "pages" for content and no "posts" section. Paraso recommends in this case, it may be beneficial to completely hide the "Posts" menu to make navigating less confusing.
Solution: Admin Menu Editor
"Along with re-ordering the admin menu, the Admin Menu Editor plugin lets you create custom menus with custom links. There is also an option to add a custom icon to the menus, which comes in very handy when using custom post types," says Paraso.
Problem: Admin columns.
The final section of the backend in need of clean up is the admin columns. This section of the backend that a list of the pages, posts, media, comments, etc. By default, the columns shown are: Title, Author, Categories, Tags, Comments and Date.
"But what if your company isn't including author bylines or wishes to only use categories, not tags?" Paraso asks.
Solution: Codepress Admin Columns
This plugin adds and removes more information to the columns to make sorting and editing faster and more efficient.
"However, be careful," Paraso cautions. "If you start adding too many custom admin columns, you will find that the columns become too narrow and make the section harder to use. Try to use columns that are necessary and useful."
Paraso concludes that different websites and different users will have variable levels of customization needs. At times, the organizational needs of a client may seem disorganized to the developer, but it is critical to build and test a customer backend that makes sense for their needs.
###
Bop Design is a San Diego web design and development agency with offices also in Orange County, CA and the New York metro area. Specializing in B2B marketing, Bop Design creates holistic marketing plans geared toward lead generation and business development. Bop Design offers services in branding, logo design, website design and development, responsive web design, SEO, PPC, social media, and content marketing. http://www.bopdesign.com