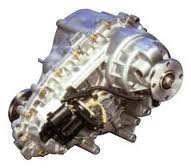 The units available for purchase online are offered to help erase stock issues that can be common with replacement 4x4 parts.
Nashville, Tennessee (PRWEB) July 07, 2013
Automakers frequently use third party companies able to manufacture essential auto parts for insertion into vehicles. The Borg Warner company is one example of a company helping to transform the 4x4 industry. The TransferCasesforSale.com company is now selling Borg Warner transfer case assemblies to buyers of used units online at
http://www.transfercasesforsale.com/ford-bw-1356-transfer-cases-sale.
These cases are recent acquisitions that have been made to provide a more complete four-wheel drive parts inventory online. A discount price is offered with each BW unit that is purchased by the public.
Many of the top vehicles created for the pickup truck and sport utility vehicle markets make use of the BW style case assemblies for accuracy. The units available for purchase online are offered to help erase stock issues that can be common with replacement 4x4 parts.
"Borg Warner cases have earned a reputation for the use of new technology," a rebuilding specialist at the TransferCasesforSale.com company said. The internal components that are used for the production in multiple vehicles includes separate lubrication chambers that supply a consistent amount of fluid to prevent dry out. This feature contributes to a longer lasting unit after installation.
"Units can be purchased as previously owned or rebuilt," the specialist added. These dual transfer case types help expand the purchase selections for buyers. The cost of each of these units remains lower than the retail price that would normally be paid by consumers when buying new assemblies. The policies for testing by the Transfer Cases for Sale Co. now include spin tests and other visual tests to validate the internal reliability for each unit.
A policy for limited warranty protection was introduced by this company in the spring of 2013. It is this policy that protects the majority of internal working parts from OEM breakdown. The BW units and other assemblies that are in stock are sold with this limited protection warranty as a bonus incentive for each purchase. Information about shipment details, in stock inventory or policy coverage can be obtained through the company website online.
About TransferCasesforSale.com
The TransferCasesforSale.com company supplies used and reconditioned units that are ready for installation upon sale. The creation of the company website in 2009 introduced low pricing and rapid distribution for in stock units to consumers. The company partnerships that are strengthened each year have made the price changes and inventory inclusions achievable. The TransferCasesforSale.com company website now features helpful tools and tips that are accessed by thousands of auto parts buyers monthly. The 4x4 assemblies for Ford, General Motors, Dodge, Jeep and other brands have created a better resource for auto owners to use.