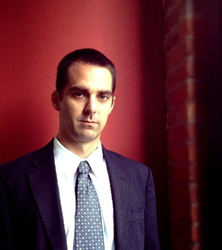 It's been a wonderful, bipartisan effort and now we're ready for Sen. Reid to work his magic and get the bill on the President's desk.
Seattle, WA (PRWEB) September 10, 2014
The President of The Borgen Project urged Sen. Harry Reid to bring the Energize Africa Act up for a vote. In sub-Sahara Africa, 68 percent of the population lacks access to electricity and the legislation helps address the problem.
"This is a bill that will help 50 million people and doesn't cost taxpayers a dime," said Clint Borgen, President of The Borgen Project. "The Energize Africa Act should be voted on immediately."
The Congressional Budget Office estimates that implementing the Energize Africa Act would save $135 million.
Many development experts believe that improving Africa's electricity shortage is key to lifting people out of poverty. Over 90 million children in Africa attend schools that lack electricity and over 30 percent of health facilities have no power.
Each year, there are more than 3 million worldwide premature deaths from exposure to the toxic smoke of indoor open fires and kerosene for cooking, heating and lighting. That's more deaths than malaria and HIV/AIDS combined.
The Ebola outbreak has brought new attention to how lack of electricity and basic infrastructure allow diseases to spread. The countries hit hardest by Ebola are among the poorest and least powered in the world. Liberia uses less electricity in a typical day, than Dallas Cowboy's stadium uses on game days. The lack of electricity to power hospitals and communication tools has allowed the disease to spread quickly.
The Borgen Project points out that addressing the electricity challenges facing Africa would have a huge economic return on investment for the United States. Companies ranging from GE to Microsoft are eager to tap into Africa's one billion potential consumers, but the lack of electricity makes it difficult for business to operate and stifles economic growth. A survey of African businesses found that reliable energy access is a bigger concern than corruption.
On June 30, 2013, President Obama launched Power Africa, an innovative private sector-led initiative aimed at doubling electricity access in sub-Saharan Africa. The Energize Africa Act is needed to codify the expansion of access to electricity in Africa as a long-term development and foreign policy priority of the U.S. government.
On June 24, 2014, the Senate Foreign Relations Committee reported out S. 2508, the Energize Africa Act, introduced by Senators Bob Menendez (D-NJ) and Bob Corker (R-TN), the Chairman and Ranking Member of the committee. The bill is the Senate version of H.R. 2548, the Electrify Africa Act, introduced by House Foreign Affairs Chairman Royce (R-CA) and Ranking Member Engel (D-NY). H.R. 2548 passed the House of Representatives in May 2014, by a vote of 297-117.
The Borgen Project is headquartered in Seattle and operates with a network of volunteers in over 220 U.S. cities. The advocacy organization is known for having high-level, access to members of Congress. In building support for the Energize Africa Act, The Borgen Project has met with over 80 percent of the U.S Senate.
"I really appreciate the work done by the ONE Campaign, Sen. Menendez, Sen. Corker, Rep. Royce, Rep. Engel and countless others in driving this legislation," said Clint Borgen. "It's been a wonderful, bipartisan effort and now we're ready for Sen. Reid to work his magic and get the bill on the President's desk."