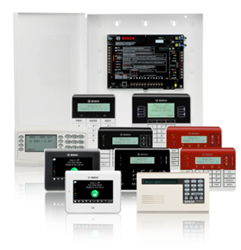 Their employees have a combined total of 135 years of experience designing, installing, servicing and selling electronic security equipment.
(PRWEB) May 01, 2015
Memphis, Tennessee: The most powerful security panels for commercial applications, the B9512G and B8512G, are approved for combination burglar and fire alarm applications and feature integrated access control, direct IP camera control, and Z-Wave device integration. Users also benefit from integration with the Bosch Video Management System and a free app for mobile operation.
The new B9512G Control Panel offers full integration for intrusion, fire, and access control, allowing users to interface with one system instead of three. The new panel supports up to 599 points using a combination of hardwired or wireless points for installation flexibility, and up to 32 areas and 32 doors for up to 2,000 users. The control panel is user friendly with on-board USB, cellular communication modules, email and text notifications as well as remote control using Android or iOS mobile devices.
Bosch Security Systems offer a number of keypads for use with the new G Series Control panels. The B942 Touch Screen Keypad offers a color graphic touch screen display that uses a combination of simple icons and text for easy operation. The B942 has a built-in presence detector, which lights the display when user approaches the keypad, and a built-in proximity reader, which allows use of a token or card as replacement for a passcode, or for use with dual authentication for high security areas.
Electronic Security Specialists carries a wide-range of Access Control Systems to meet any business needs. A full range of solutions are available for access control and system solutions. Flexible systems allow workers to get on with their jobs while protecting staff from uninvited guests and businesses from property and information theft. Electronic Security Specialists offer fully integrated management systems right up to enterprise level.
Electronic Security Specialists are licensed with the State of Tennessee Alarm Contractor's Board to install and service CCTV, alarms and access control equipment. Their employees have a combined total of 135 years of experience designing, installing, servicing and selling electronic security equipment.
For more information on Electronic Security Specialists, visit securitysystemsforbusiness.com or call (901) 366-4505