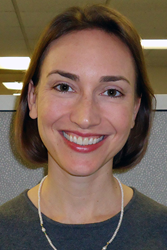 We're honored to be a part of this week's events and eager to offer our expertise and support to runners and spectators alike.
Boston, MA (PRWEB) April 16, 2015
City Sports, the Boston-based specialty sporting goods retailer long known for catering to dedicated runners, is gearing up for next week's Boston Marathon by hosting a series of pre-race events at its Back Bay location on Boylston Street. Events include everything from running and pasta parties to screen-printing for shirts to post-race medal engraving for finishers.
Each day this week, City Sports will hold an event at its Boylston Street store aimed at attracting runners and Marathon spectators alike. The day after the race, City Sports will offer engraving for those who bring in their official Marathon participant medal to the Back Bay City Sports store, down Boylston Street from the Marathon finish line.
Activities happening this week at the City Sports store located at 480 Boylston Street in Boston's Back Bay include:
adidas Pre-Race Shake-out Run & Pasta Party - adidas will be kicking off the event series on April 14, at 6:00 p.m. with a speech from Boston Marathon Director, Dave McGillivray, followed by a pre-race shake-out run and a complimentary pasta party.
One Boston Day - On Wednesday, April 15 from 6-9:00 p.m., City Sports will be honoring resiliency, generosity and strength throughout the city of Boston with the One Boston Day run, followed by a celebratory gathering at a nearby pub.
Brooks Lobster Shoe Event - Thursday, April 16 from 6-9:00 p.m., City Sports and Brooks will celebrate the launch of the enormously popular limited edition Brooks Launch 2, a Boston-themed running shoe honoring the Marathon and Boston's most famed crustacean. The event will include a 2-3 mile fun run followed by free lobster rolls, a live DJ and raffle prizes.
Converse Event - Friday, April 17, Converse® will sponsor a giveaway event with a live DJ and refreshments.
Shake Out Runs Sponsored By Janji - Janji® is teaming up with City Sports to host legendary long-distance coach Greg McMillan for a series of events beginning with a pre-race run this Saturday, April 18, and continuing into Sunday with a morning run followed by a book signing and Q&A session.
New Balance Fresh Foam Event - Saturday from 2-5:00 p.m., New Balance will celebrate the launch of their limited edition New Balance® Fresh Foam Boston running shoe, with free grilled cheese sandwiches from Roxy's Grilled Cheese.
Screen Printing Sponsored By Adidas - Both Saturday and Sunday, from 11:00 a.m.-3:00 p.m., Adidas will be sponsoring a screen-printing event where shoppers can customize all of their official Adidas Boston Athletic Association (B.A.A.) and City Sports brand apparel. Runners and spectators alike can emblazon their favorite gear with their name or the text of their choice.
Boston Marathon Expo - City Sports will have a booth at the Boston Marathon Expo, taking place Friday, April 17, through Sunday, April 19, at Boston's John B. Hynes Convention Center. At the Expo, City Sports will feature several promotions and giveaways, including $75 off a GoPro camera. The specialty retailer will also be selling running essentials from top vendors including Nike®, CamelBak®, FlipBelt®, GoPro®, Fitbit® and Polar®.
"As a Boston-based running specialty retailer, we have deep ties to the Boston Marathon and all it represents as a celebration of the spirit of our home town," said Edward Albertian, President and CEO of City Sports. "We're honored to be a part of this week's events and eager to offer our expertise and support to runners and spectators alike."
On race day, the City Sports store in Wellesley at 475 Washington Street will serve as an on-route cheer station, offering spectators free refreshments as well as promotional giveaways.
Annually, City Sports sells more than 125,000 logo tees and 200,000 pairs of running shoes. It re-strings approximately 11,000 tennis racquets, sponsors more than 200 road races and other events, and proudly hosts more than 800 weekly runs across their store locations. Last year, City Sports Run Clubs logged a combined 27,000 miles.
For more information on City Sports and the events leading up to the marathon please visit: http://blog.citysports.com/events/2015-boston-marathon-events-at-city-sports
About City Sports
With over 30 years of award-winning excellence as a specialty sporting goods retailer, City Sports is a premiere destination for dedicated athletes and active lifestyle enthusiasts. Founded in Boston in 1983, the company currently operates 26 stores across the East Coast with store locations in Maryland, Massachusetts, New York, Pennsylvania, Rhode Island, New Jersey, Vermont, and Washington, D.C. City Sports offers a comprehensive assortment of performance footwear, equipment, and apparel from leading athletic and niche brands, as well as its own CS by City Sports line, all focused on outfitting athletes who participate in running, training, cycling, swimming, tennis, yoga, team sports, and more. More information and the full product offering can be found at http://www.citysports.com.