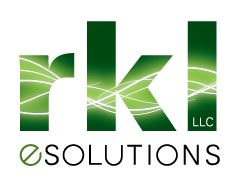 Experts tell us that more and more, Boston residents want to take the entrepreneurial leap. With the program, we've put together, we believe our attendees will feel more empowered by the end of the day.
Lancaster, PA (PRWEB) March 23, 2017
RKL eSolutions, a Sage authorized partner and IT consulting firm, will be exhibiting at BOSTON SMALL BUSINESS EXPO®, April 13, 2017. The expo will take place at the Hynes Convention Center. For more information, and free registration, visit the Boston registration page.
The day-long conference and trade show for small businesses, which travels throughout the country's top cities, brings together industry thought leaders and experts in a hands-on environment that features more than 20+ free business critical workshops and programs along with 100+ interactive booths, demos, and brand exhibits. Headlining the event is Bill Walsh, Founder and CEO of Powerteam International with his presentation The 7 Keys to Build a 7-Figure Business in the Inspiration 2020 Showcase Theater.
In an in-depth look at today's ERP software options, Pat Anson, RKL eSolutions Regional Sales Manager, will be presenting Which ERP is Right for Your Business? The agenda for Pat's presentation, from 12:30 PM - 1:15 PM, will cover features and functions of various ERP platforms, implementation options like cloud versus on-premises, database and configuration considerations, costs, and more.
After serving in the US Navy, Pat was an Auditor for the US Senate in Washington, D.C. For decades, he has been hands-on with financial software systems in roles that range from outside consultant to in-house CFO and Controller. In his near 30 year career, Pat has worked with more than 20 different ERP systems across distribution, manufacturing, and service industries.
Start-ups and business owners can take advantage of free admission and educational workshops covering online and social media marketing, employee benefit plans, credit and financing, strategies for increasing revenue and team productivity, mentoring, cloud technologies, retirement plans, and more.
Small Business Expo expects to have more than 4,000+ registered attendees from across the Boston metropolitan area shopping for business resources, developing business leads, gaining new insights, and networking with peers.
"Experts tell us that more and more Boston residents want to take the entrepreneurial leap," says event founder Zachary Lezberg. To help overcome barriers Lezberg believes, "With the program, we've put together, we believe our attendees will feel more empowered by the end of the day."
RKL eSolutions is excited to exhibit at the BOSTON SMALL BUSINESS EXPO. "We have a history of working with small businesses and helping them grow. By offering fully integrated business management solutions, RKL has a long record of streamlining processes and reducing costs with better forecasting and management tools," states RKL Marketing Director Danica Weappa.
About RKL eSolutions, LLC
RKL eSolutions offers customized IT services to businesses in a wide variety of industries. As an authorized Sage provider, they implement and support Sage X3, Sage 100, and Sage 500 ERP solutions. As a Microsoft partner, they also provide sales, installation and mentoring on products such as Windows, Hyper-V, Exchange, Active Directory, SQL Server, SharePoint, Terminal Services, Cisco, and VMware.
Visit http://www.rklesolutions.com to learn more.