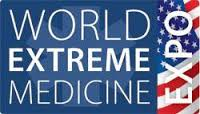 Boston, MA (PRWEB) September 26, 2013
Extreme medicine is an important niche for all health care professionals to consider. In addition to expedition and wilderness medicine, this Boston event covers topics such as pre-hospital care and disaster medicine. The Boston Park Plaza Hotel & Towers – A Boston Hotel welcomes doctors, nurses and others in the health care field to this important conference with impressive special offers. View offer details >
World Extreme Medicine Conference
When: October 28 through October 31, 2013
Where: Harvard Medical School | 250 Longwood Avenue Boston, MA 02115
Call: 617-432-5608
This Boston event was created in partnership with Harvard Medical School's Disaster and Emergency Preparedness fellowship. While some doctors specialize in extreme medicine, or routinely travel to locations where this type of medical training could be necessary, every health care worker can benefit from attending this conference.
In the exhibit hall, vendors will display the latest products and technologies in extreme medicine including remote emergency kits, rescue equipment and much more. Attendees will also have the opportunity to hear from speakers who are experts in their fields as they discuss various aspects of extreme medicine.
The International World Extreme Medicine Conference film festival gives those who practice extreme medicine the chance to show off a bit by screening footage of some of their extreme rescues or adventures. Networking and sharing ideas is another important part of this event in Boston. Doctors, nurses and rescue workers will have the opportunity to share their real-life experiences with other attendees.
Health care professionals can reserve their place at this 4-day Boston event. Reservations can be made online or by calling the number above.
About Boston Park Plaza Hotel - A Boston Hotel:
Boston Park Plaza Hotel & Towers is part of the rich history that defines Boston as one of the most beautiful cities in America and a top travel destination. This historic Boston hotel is located in Back Bay, one of the most beautiful areas of the city – just yards from Boston Common, America's oldest public park.
The Boston Park Plaza Hotel – A Boston hotel conveys class and elegance throughout its exceptional concierge and guest services, 1,053 finely-appointed guest rooms and guest suites, premier dining with 8 on-site Boston restaurants including Melting Pot and the Statler's Lounge. Other guest services include a 24-hour fitness center, 24-hour business center, and 65,000 square-feet of exceptional Boston meeting space.
Visit the Boston Park Plaza Hotel Website.
Visiting Boston? Consider The Boston Park Plaza Hotel - Check rates, make reservations or call toll free: 800.225.2008.